19 Silk Robes In Which to Feel Fancy and Luxurious at Home
These pieces are less Christmas morning, more Valentine's Day evening.
I'm currently more of a Plush Robe Person myself, but in researching this story, I've decided that I hope to one day be fancy enough to call myself a Silk Robe Person. Silky robes may not offer the cozy warmth of those made from terrycloth or cotton, but they're still soft, lightweight for those warmer days (or excessive heat your building controls) and can offer a lot of chicness or sexiness, depending on the cut and styling you go for. They're less Prince George, more Meghan Markle. Less Christmas morning, more Valentine's Day evening.
You might be thinking, Why should I care about looking chic at home? The answer, I imagine, is that few things feel more luxurious that having home clothes that look just as elegant and special as the ones other people see.
That's not to say silk robes are necessarily expensive: 100 percent silk ones are, sure, but several of the options we found provide a similarly silky look and luxuriously smooth feel at a lower price point. Long or very short, solid or wildly printed, you can find 19 of the best silk(y) robes out there in the gallery below.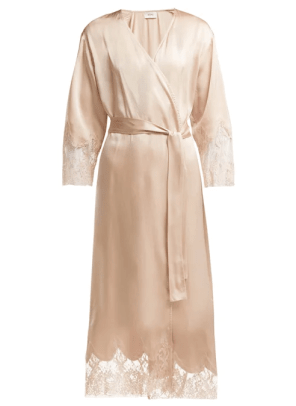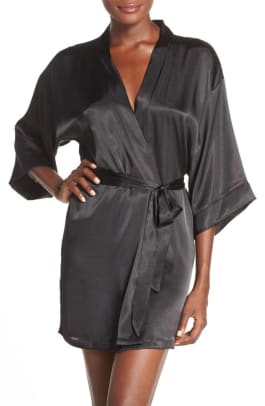 Never miss the latest fashion industry news. Sign up for the Fashionista daily newsletter.