'Teen Vogue''s Young Hollywood Party Returns, With Representation at the Forefront
The event may now be even cooler than its previous iterations.
I can still remember a time when I would've done anything to attend a Teen Vogue Young Hollywood party (short of crashing a la "The Hills" cast, of course); and on Friday night I finally made it onto a guest list filled primarily with people around half my age. After a brief hiatus, the annual event has been brought back by new Editor-in-Chief Lindsay Peoples Wagner, and it's just as hot a ticket as it's ever been, but the look and mindset of the people it celebrated was refreshingly different. Like this year's seven Young Hollywood issue cover stars, most of the attendees we met were there less to "see and be seen," and more to represent and inspire. (Though, make no mistake: The line to be photographed in front of the Teen Vogue x Snap ivy-covered photo wall snaked outside and around the block for a solid hour.)
Wagner was no stranger to the Young Hollywood franchise when she took the reins at Teen Vogue last October, having begun her career in the magazine's fashion closet. "It was something that was always just, you know, straight white people and, for me, it was really important to make that inclusive," she told me in between taking photos with cover stars like Yalitza Aparicio and Jaboukie Young-White. "I wanted to cry when I got here tonight because it really feels serendipitous. Representation is everything."
Representation, I came to find out, was a priority not only for Wagner, but also for the very young stars the event celebrated. When I asked a few of them what being part of "young Hollywood" meant to them, their responses were surprisingly meaningful.
"To me, it means being responsible to the person that I was that wanted to be in this position and also to so many younger people out there who are looking for representation in media," said Young-White, who was born in 1994. "I think being in this position means showing up and representing for those people that feel like, up until this point, they haven't seen themselves."
"I think it's amazing how much diversity we have on this cover shoot and I just want to see more of that," said fellow cover star, actress Joey King, who was born in 1999. "I think this is a beautiful issue for women and for film."
Twenty-four-year-old actor Bex Taylor-Kraus, who identifies as trans non-binary, also feels the impact they can have by being in the spotlight. "I never really got to see myself represented when I was growing up and watching things and now I get to be myself represented for the next generation of kids like me, which feels really, really cool."
Even those who didn't bring up representation explicitly mentioned wanting to inspire the next generation to confidently be themselves. Even tiny, 13-year-old "This Is Us" star Eris Baker had some advice: "Just work hard and just believe in yourself."
Of course, that's not to say these kids weren't there to have a good time in addition to spouting words of encouragement on the red carpet. Amid the Los Angeles Theatre's gorgeous French Baroque architecture and decorative lit-up palm trees, guests sipped cocktails (if they were of age) and took in a performance by "Riverdale" star KJ Apa's band The Good Time Boys.
I arrived at the event feeling old and nervous about interacting with a bunch of social media-obsessed Gen-Zers with short attention spans that I wouldn't be able to relate to, and left (at 9:30, with the party just getting started) feeling like I'd underestimated them a bit. While I may be a bit too old to hang with the young Hollywood crowd at this juncture in my life, I'm glad that the current generation of Teen Vogue readers have an even more inspiring and diverse bunch to look up to, and dream of one day partying with.
See all the attendees in the gallery below.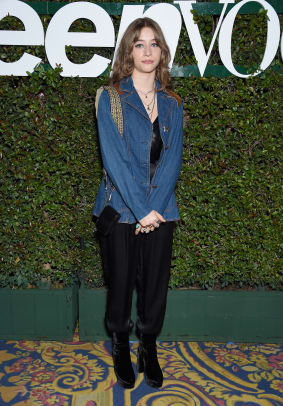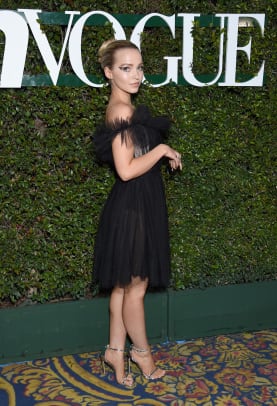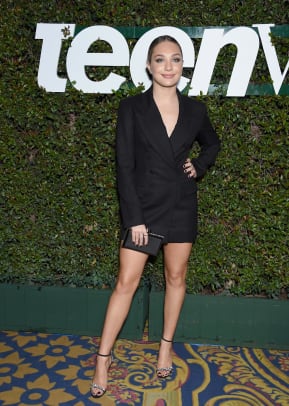 Never miss the latest fashion industry news. Sign up for the Fashionista daily newsletter.