'Wild' Skin Care Is an Emerging Trend Seeking to Clarify the Natural Beauty Category
Several brands are aiming to correct the murkiness that continues to plague the market.
Riddle: In 2019, there are more natural skin-care options than ever before and fewer natural skin-care options than ever before. How is that possible?
Answer: Because the clean beauty industry has a dirty little secret. "Natural," "organic" and "clean" are terms that are virtually unregulated. So while these labels appear on an ever-increasing number of products — the naturals market is growing faster than any other sector of the beauty industry and is said to be worth $13.2 billion — they aren't necessarily accurate descriptions of all the ingredients inside. 
"Currently, the Food and Drug Administration (FDA) does not define words like 'natural' and 'clean,'" says Lindsay Dahl, the senior vice president of Social Mission at Beautycounter, a cosmetics and skin-care company that advocates for stricter regulations in the beauty industry. Aside from official certifications, like USDA Certified Organic or Leaping Bunny, brands are free to take liberties when positioning their products. "This can make the personal-care marketplace confusing for consumers who are trying to find safer products, and increasingly, we have seen savvy consumers punish brands who misuse marketing terms," she says.
The oversaturation of the natural category with products that aren't technically natural (for example, "naturally derived" is just as likely to mean "synthetically processed") has left customers frustrated, searching for a way to separate the marketing-minded from the mission-minded. Brands, too, are desperate for a point of differentiation — and it seems that they've found one with the increasingly popular descriptor "wild." The concept of wild skin care is starting to make waves in the industry, with companies including SheaTerra Organics, Girl Undiscovered and the aptly-named Wildling taking natural to the next level.
"Natural is not always wild, but wild is always natural," explains Jill Munson, the co-founder of Wildling. The term refers to plant-based ingredients that have been grown in their natural habitats rather than farmed, and it's one that's resonating with a growing number of skin-care brands for a few key reasons: The practice of wild harvesting is on-par with organic farming, it's sustainable and it even has the potential to deliver a more potent product.
"Wildcrafting, to me, is the art of sustainably harvesting a plant as it grows in its natural environment, where nature intended it to grow, completely untouched by man," Kendra Butler, founder of Alpyn Beauty, says. "It's watered by nature, nurtured by nature and it has to deal with a multitude of challenges throughout its life cycle." Butler takes a hands-off approach to wildcrafting at Alpyn, and gathers her active ingredients from untended private lands in Jackson Hole, Wyoming. "Nobody's caring for it, nobody's nurturing it and in turn, these plants develop this resilience," she explains. This stands in contrast to how much of the beauty industry's natural material is produced: on corporate farms or mass plantations.
"Farmed plants are generally not as strong as wild plants," Munson says. "They get watered daily and are given ideal conditions to grow, which means the plants don't need to be as strong and adaptive to survive." When wild harvested materials are incorporated into skin-care products, like Wildling's Empress Oil and Empress Tonic, that built-up resilience translates to higher potency — and better results.
"The plant life in Jackson Hole is exposed to the same harsh conditions [as our skin]: harsh sun, low humidity and very little oxygen," the founder explains of the key wild ingredients harvested from Alypyn's own backyard, chamomile and arnica. "I started to think, What have they figured out naturally and how do we harness the power of what's in these stems and leaves and blooms and put it into skin-care? That was this aha moment for me." It was a moment of revelation for her clients, too; Butler says her regulars (she owned a beauty and skin-care shop in the area) were "amazed" at the results of her initial hand-crafted offerings — and thus, Alpyn's wildcrafted ethos was born.
For Kate Chen, the founder of AKAR Skin, the potency of wild-grown plants is the main motivation to source her brand's key ingredients, sea buckthorn and goji berry, from their natural habitat in Tibet, where they're grown at high altitudes in difficult conditions. "There are studies that show sea buckthorn grown in Tibet is more nutritious than when it's grown elsewhere," she says.
Admittedly, the whole wild resiliency thing can sound a tiny bit like a marketing ploy… but it's not just brands that push this point. "These environmental conditions often give wild ingredients additional healing benefits and complexities not found in their domesticated counterparts," Kristy Katzmann, a holistic health expert, tells Fashionista. Scientific studies have proven that wild plants are, in fact, more nutrient-dense. (So to those who claim that natural ingredients are not always effective in skin-care: You're right. But wild just may be that sweet spot of pure and powerful you've been looking for.)
In order for wild standards to be met, these ingredients can only be harvested when they're in season; this usually gives brands about three to four months out of the year to gather the materials they'll need. "With a normal plantation, they would use means to be able to harvest [year-round], but with wild harvesting that's not the case," says Chen.
"We have to be mindful," says Tina Hedges, the founder of skin-care company Loli Beauty, which relies on a handful of wild, food-grade ingredients. "One of my thoughts with Loli is if an ingredient is grown in a certain season and we sell out and we can't get more, we won't try to get other suppliers to grow this artificially in a way that nature never intended."
If this sounds similar to USDA Certified Organic farming — seasonal cycles, no additives or chemicals in the soil, biodynamic practices — that's because it's pretty much the same thing, minus the official certification. In fact, that's why many skin-care companies are opting to market as wild in the first place: It offers the benefits of organic farming while allowing brands to support suppliers that may not have the financial means to get certified.
"When we started our company there was a whole trend of everything had to be organic," says Sara Orme, the creative director of New Zealand skin-care brand Girl Undiscovered. "But we were finding that these incredible ingredients we were sourcing from around the world weren't certified organic." The company first thought it would organize certification for some of its preferred suppliers themselves, but found it to be an unnecessarily expensive, corporate process. "We had ethical reasons about our farmers needing to pay for organic certification when their environments ticked all of the right boxes," she explains. 
In the end, Girl Undiscovered decided to forgo the Certified Organic seal in favor of its own label: 100 percent Wild. The company's three key ingredients — thanaka (to plump and soften skin), coconut oil (to moisturize and reduce redness) and kanuka honey (to balance skin's pH levels) — "are not from plantations," Orme explains. "They're uncontained and free." (It's worth noting that wild ingredients can be "farmed" as well — but wild farming is more about land stewardship and hand gathering, without interfering with the natural growth cycle.)
For SheaTerra Organics, which sources the majority of its heritage ingredients from Africa, and Akar, which focuses on native Tibetan plants, going wild (as opposed to Certified Organic) opens up the possibility to harvest lesser-known indigenous ingredients from small, local farms. "We ended up going with wild-harvested because we know the growers love their land," Chen explains. "They practice sustainable farming, but it's really hard for them to gain the organic certification when they're located far out in the country." Of course, an ingredient can be both wild and USDA Certified Organic (as is the case with Wildling's products); it's just a matter from sourcing from suppliers with the credentials in place.
While wild harvesting is considered the most sustainable and ethical way to gather materials — it preserves the land and supports local communities — it's not without its risks. "Wild foraging, without following sustainable practices or respect for the earth, can be very harmful," Munson warns. "It can wipe out the entire species in that area if it is over-harvested." 
All of the brands Fashionista spoke to for this story stressed the importance of respectfully taking from the land, leaving enough of the plant behind that it can regrow and never damaging or killing a plant — it should be like picking a strawberry, Butler says. And you can't just wild-harvest anywhere. "I'm not going to Central Park and pulling up herbs and saying it's wildcrafted," Hedges laughs. Most wild ingredients are sourced from private lands; some, like the South African Cape aloe plant used by SheaTerra, have government protections in place to mitigate the risk of over-harvesting.
At the end of the day, "wild" is itself another unregulated term, not unlike "clean" or "natural" — so customers still have to read the full ingredient list to be sure of what they're buying. "We are working toward a day where a consumer can walk into a store and know that every single product on the store shelves is safe, but until that day, consumers must do their own due diligence," says Dahl says. 
For example, skin-care brands may rely on a single wild plant for actives, but blend it with naturally-derived or synthetic ingredients. Preservatives — always a tricky issue for clean companies — are necessary for the safety of water-based products, as well. Many wild beauty brands, like Wildling and Akar, use natural preservatives (fermented radish root is a popular choice) to preserve the integrity of the ingredients; but that's not always the case.
Dahl suggests cross-checking the ingredients of the beauty products you buy — whether wild, natural or otherwise — with Beautycounter's Never List (a list of the top offenders commonly found in beauty products) and the Environmental Working Group's Skin Deep database (which ranks the toxicity of skin-care ingredients) to ensure their safety.
Still, if you're looking to differentiate between trendy "natural" skin-care and truly natural skin-care, wild is a good place to start. "I think wild is the next frontier in the natural category," Butler shares. "I don't think there's anything more natural than Mother Nature creating it herself."

Ahead, shop some of the wild skin-care products — hand-picked for you — moving the natural space forward.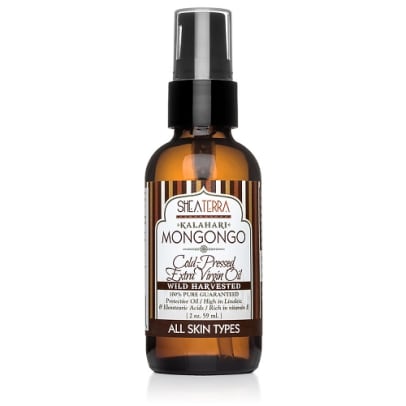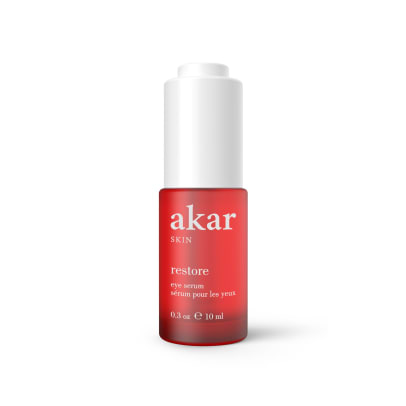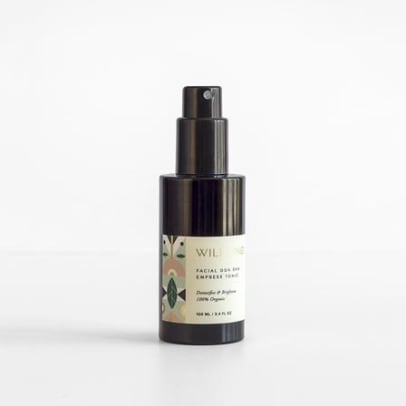 Please note: Occasionally, we use affiliate links on our site. This in no way affects our editorial decision-making.
Never miss the latest fashion industry news. Sign up for the Fashionista daily newsletter.