13 Skin-Care Products to Help (Finally) Fade Your Acne Scars
They'll render your concealer all but obsolete.
In a totally unscientific, uncontrolled poll on my Instagram Story the other day, I used that handy "Question" feature to ask my female followers why they really wear makeup. The IRL filter effect? Self-expression? Creative fulfillment? The most popular answer — by far — was, somewhat surprisingly, "because I'm self-conscious about my acne scars" (or some variation thereof). From this, I inferred two things. One: It's totally normal to deal with discoloration. Two: The people need some skin-care advice.
Anyone similarly struggling with acne scars should know that concealer is not the only path to clear, spot-free skin; these days, there's a seemingly unlimited number of skin-care products proven to help with hyperpigmentation. "Two key categories of skin-care ingredients can improve the appearance of acne scars," says Dr. Tanuj Nakra, the co-founder of Avya Skincare. "The first are ingredients that improve skin pigment irregularity, such as vitamin C, niacinamide and turmeric." 
In addition to fading scars after the fact, these substances actually "prevent the post-inflammatory pigmentation changes" if used on active acne, essentially keeping scars from forming in the first place. Bonus: Dr. Nakra's skin-brightening faves are safe for all skin types — maybe that's why all three are seeing a surge in popularity right now; as evidenced by Tatcha Violet-C Serum, Avya Power Serum (with vitamin C and turmeric) and InstaNatural Niacinamide Serum.
"The second category of ingredients that improve acne scars are biologic exfoliators, such as salicylic acid and retinoids," Dr. Nakra continues. Salicylic acid is a great option for acne-prone skin; since the beta hydroxy acid (BHA) is commonly found in spot treatments, it can give pimples and scars the one-two punch in a single shot. "Salicylic acid is particularly helpful for oily skin, due to its exfoliating properties," the dermatologist says, noting that BHAs are better at penetrating high levels of sebum than AHAs (alpha hydroxy acids). 
Those with dry or sensitive skin, on the other hand, can turn to mandelic acid, an AHA that's equal parts effective and easy on the skin. "It's the gentlest form of AHA and, as such, penetrates the least," Nicolas Travis, the founder of Allies of Skin (which just released a Mandelic Pigmentation Corrector Night Serum), tells Fashionista. "However, it is extremely effective when used regularly."
If your scars are stubborn, though, you may need something a bit stronger. "Retinoids are the best option in this setting," says Dr. Adarsh Vijay Mudgil, the medical director of Mudgil Dermatology. "They help maintain healthy collagen, which is important to minimize scarring in acne patients." 
Retinoids also increase cellular turnover — in other words, they'll help your skin cycle through hyperpigmentation at hyper-speed. You can get a prescription for a high-strength retinoid from your dermatologist, or opt for an over-the-counter retinol (like Mara Algae Retinol Oil or Drunk Elephant A-Passioni Retinol Cream). 
But what about all the natural skin-care buffs dedicated to that #cleanbeauty life? "Generally speaking, I find that organic rosehip oil can work beautifully to nourish depletions in the skin that make it harder to recover from scars," says Hayley Wood, a holistic aesthetician in Los Angeles. "Papaya is also great for its gentle enzymatic properties to gently resurface and brighten skin," she adds. Both are readily available in luxe-feeling formulations like Pai Rosehip BioRegenerate Oil and Odacité Papaya Geranium Serum Concentrate.
Ahead, 13 can't-miss products for acne scars that will render your concealer all but obsolete.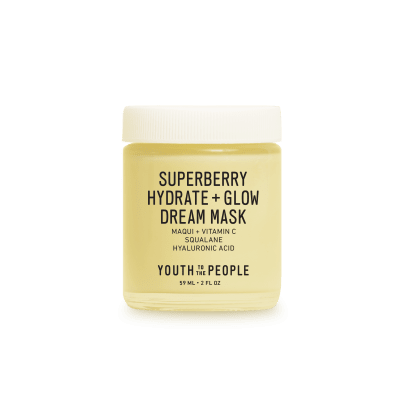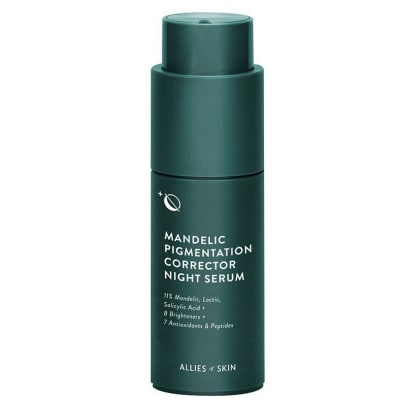 Please note: Occasionally, we use affiliate links on our site. This in no way affects our editorial decision-making.
Never miss the latest fashion industry news. Sign up for the Fashionista daily newsletter.