'Matrix' Boots Are the Next 'Matrix' Sunglasses for Fall 2019
Designers still really want us to dress up like Neo.
Designers must really want us to keep dressing up like Neo from "The Matrix." And now that we're fully stocked up on skinny sunglasses, it's time to address the rest of our wardrobe, starting with black chunky boots that are ready for engaging in combat against Agent Smith.
The footwear trend first started trickling in at New York Fashion Week, appearing on the Jeremy Scott runway in the form of high, lace-up boots; then in London, Christopher Kane offered a more sleek, slip-on version. Pretty tame takes, in our opinion, but by the time we reached Milan, designers were in full "The One" mode. At Daniel Lee's runway debut for Bottega Veneta, models wore extremely chunky boots to clomp down the catwalk, while at Prada, designer Miuccia Prada's goth-leaning inspiration resulted in knee-high, lug-soled boots, adorned with laces and even tiny change purses attached to the sides.
See how designers are making "Matrix" boots the new "Matrix" sunglasses on the Fall 2019 runways in the gallery below.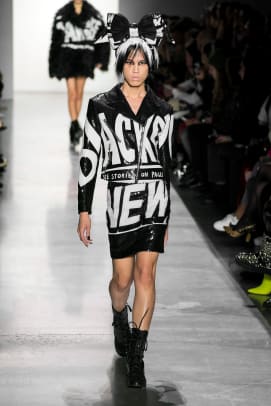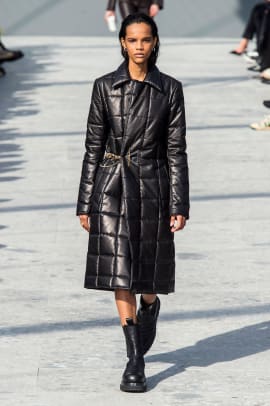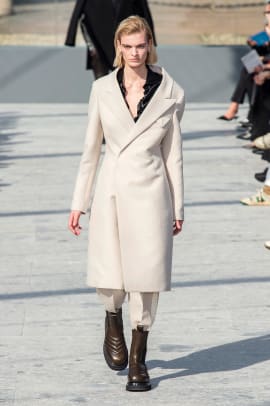 Sign up for our daily newsletter and get the latest industry news in your inbox every day.