All Your Favorite Underage Stars Wore Bright Orange and Red to the Kids' Choice Awards
And slime green, of course.
Nickelodeon rolled out its orange carpet this past Saturday for the Kids' Choice Awards, a show that involves trending tots, lots of slime and a few random grown-ups. The mood of the evening was lively thanks to the young protagonists who energized the Los Angeles venue in bold neon suits, fiery red bottoms and sartorial iterations of slime green — a smart move given that attending the event almost guarantees getting splashed by the gooey substance.
From the queens of Netflix rom-coms like Joey King in Jacquemus and Lana Condor in Jonathan Simkhai to established style stars like Kiernan Shipka in Miu Miu and Janelle Monáe in Petar Petrov, this teen-beloved crew wasn't afraid to have fun with their looks. And why should they be? They're young, bright-eyed and on the path to megastardom. And for them, the red carpet is just another opportunity to hang out with their equally famous friends and Noah Centineo. Sign us up! 
King's Jacquemus look featured what looked like a bikini top wrapped around a plain knit and crimson leather pants, which she accessorized with the French label's literal bite-size clutch; it was fresh and cool, and something we could try out at home if we were feeling adventurous. Condor's ensemble was also grounds for inspiration. The "To All the Boy's I've Loved Before" star wore a sweet Giamba ruffled cropped top with red track pants by Jonathan Simkhai – it was very Sporty Spice-meets-Baby. 
Click through the gallery below for more ideas of what to wear to your next unstuffy function, and to see the best dressed stars at the 2019 Kids' Choice Awards.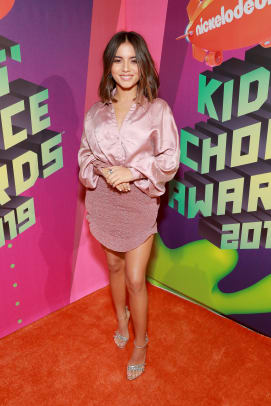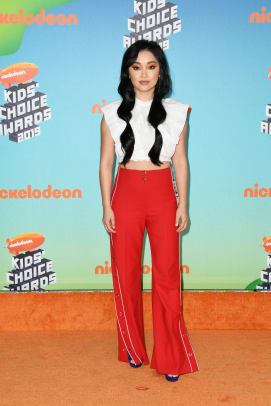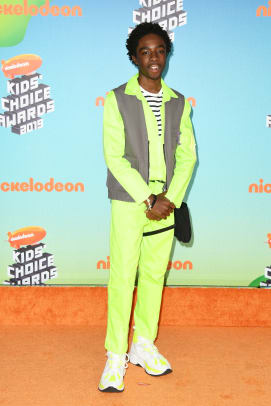 Sign up for our daily newsletter and get the latest industry news in your inbox every day.