21 Trench Coats Guaranteed to Improve Your Winter-to-Spring Transition
Don't sleep on this classic, between-season staple.
There are certain clothing categories whose seasonal appropriateness is unfortunately limited. One of those categories is the light outerwear that's suitable for temperatures between, say, 50 degrees and 70 degrees — temperatures that, unless you live somewhere like San Francisco — only occur regularly during the shorter in-between seasons of spring and fall.
In our opinion, the brevity of those seasons is not a reason to forego purchasing lightweight coats and jackets; rather, it presents an opportunity to invest in a classic, timeless style like a trench coat that you can pull out as soon as the temperatures start to rise (as they are now) or dip in the fall. Unlike your winter outerwear, you'll never get sick of a trench, which will stay pristine because you won't wear it that often, and will never go out of style.
From khaki to turquoise, high-street to luxury, click through the gallery below for 21 of the best trench coats to shop now.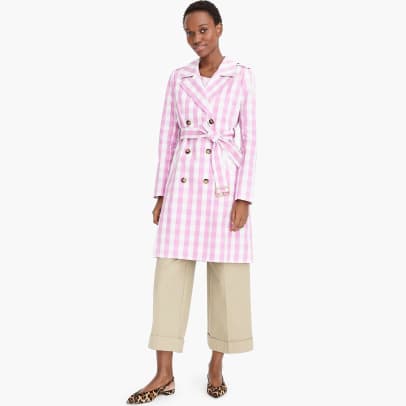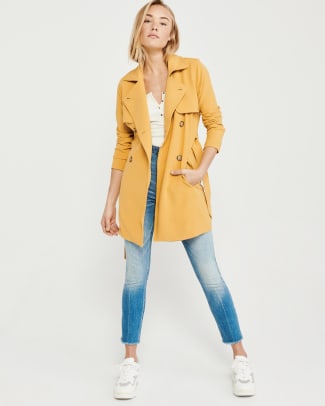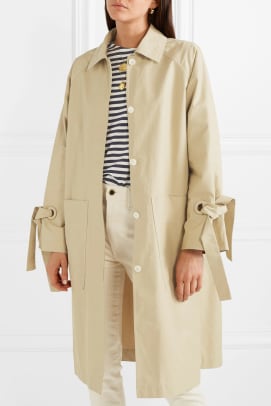 Never miss the latest fashion industry news. Sign up for the Fashionista daily newsletter.