Black Was the Color of Choice Among the Best-Dressed Celebrities This Week
In April, we wear black.
Is there any other color (or lack of color, for the art nerds) in fashion more iconic than black? It has this wonderful way of being either the safest bet or the boldest move, depending on the vibe you're going for. 
And this week, celebrities have made it clear that just because the calendar officially says that spring is already here (if you're not in the rainy tundra that is currently New York), black will remain a staple on the red carpet, toeing the line between spectacularly eccentric and classically tamed. The color provided to be a magnificent shape-shifter among some of our favorite celebrities, taking many fabulous forms. Let's revisit those looks, shall we?
Amber Valetta attended FIT's 2019 Annual Awards Gala in a lacy Brock Collection dress, while Charlize Theron opted for a form-fitting, high-neck Alexander McQueen gown at the CinemaCon Big Screen Achievement Awards. There was also no shortage of black gowns at the 2019 NAACP Image Awards, including Tracee Ellis Ross in a polka-dotted Marc Jacobs dress and Marsai Martin in a long, beaded Georges Hobeika gown. A number of "Game of Thrones" stars got the memo at the final season's premiere in New York City, with Maisie Williams in a form-fitting Miu Miu dress and Sophie Turner in a bedazzled Louis Vuitton cocktail dress. 
Check out all the best-dressed celebrities from this week in the gallery below.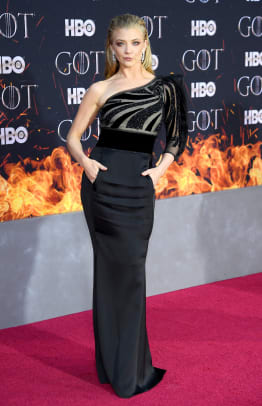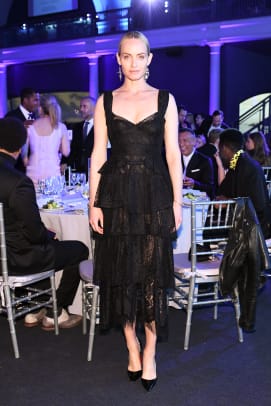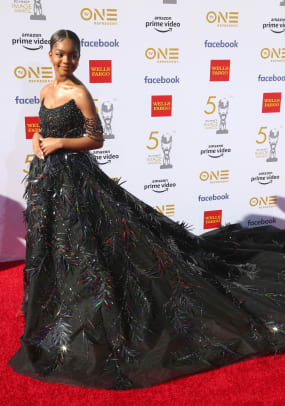 Sign up for our daily newsletter and get the latest industry news in your inbox every day.