Rent the Runway Expands Its Monthly Subscription Service Into Children's Clothing
The company, recently valued at $1 billion, is venturing into the $300+ billion children's clothing industry.
Since announcing new funding that valued the company at $1 billion in March, Rent the Runway has shown no signs of slowing down.
On Friday morning, the company announced Rent the Runway Kids, a child-oriented extension of its existing unlimited monthly subscription service, which allows users to rent up to four pieces of clothing or accessories at a time. The new launch will have built-in flexibility to add more than four items per rental order, enabling subscribers to rent for both adults and children.
Rent the Runway Kids will offer girls' sizes 3Y to 10/12Y from brands such as Chloé Kids, Little Marc Jacobs, Fendi Kids, Philosophy Girls, Milly Minis and more.
"We decided to do kids [clothing] based on the requests and pleas from our subscribers and community," says Rent the Runway COO Maureen Sullivan. "I think people have realized it's so impractical to buy your kids more expensive clothing — even though it's so tempting — based on how infrequently kids get dressed up and how quickly they grow." 
According to Sullivan, Rent the Runway chose to work with more expensive luxury brands for the expansion into kids' clothing because of the impracticality of buying pricey items for children. (Although, that hasn't stopped some parents from purchasing designer pieces for their little ones.) "We were just really fortunate to work with an incredible group of brands," she says. "Our aim was really to go more high-end and things that don't make practical sense to buy, but as a parent, you'd love to be able to access for a special celebration."
Looking to the future, Rent the Runway has its sights set on expanding the company's children's clothing section even further, focusing on its message of sustainability. "More and more, people are aware that the global apparel industry is a $1.7 trillion industry and a fifth of it is being thrown away in a landfill every year," notes Sullivan. "Fast fashion has scaled our access to getting more quantity of product, [but] that doesn't really feel like the right solution.... For women, 83 percent of their closet is worn three times or less annually. I think when people look into their kids' closets, they probably feel a similar sentiment."
Take a look at Rent the Runway Kids collection in the gallery below.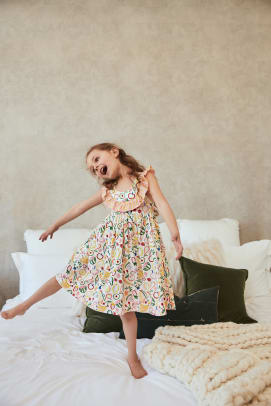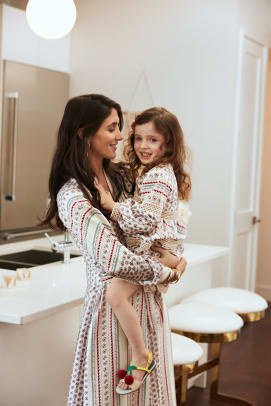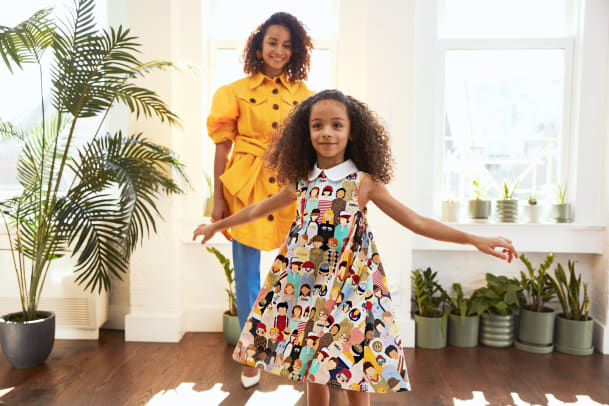 Stay current on the latest trends, news and people shaping the fashion industry. Sign up for our daily newsletter.