23 Silk Tanks to Finally Free Your Arms From Their Winter Prisons
Goodbye, multiple cold weather layers — hello silky tank tops!
Typically, people's version of bringing bedroom chic into their wardrobes in the winter months involves rolling out of bed and simply adding more layers to their already-cozy bedtime layers — or just not getting out of their beds altogether, which is fair. Or, if you're fabulous enough, you can slip into a silk robe; although it may not be ideal streetwear, it certainly adds a bit of luxury to your bedtime routine.
But with the spring months rolling in, an opportunity to expand on the bedroom-chic vibe beyond the confines of your cozy home is finally here. This season, we're leaning towards breezy silk tanks that billow in the wind — and sometimes look suspiciously like lingerie, but it's 2019 and you'll wear what you want, thank you very much.
Whether you like a sexy silk cami to slip on underneath your blazer or a silk tank to wear when it's too criminally hot to wear anything else, silk tanks in the springtime have a way of breathing life back into your wardrobe. Your upper body, which has likely been suffocated all winter by woolly sweaters and oversize scarves, will thank you.
Click through the gallery below to see some of our favorite silk tanks on the market right now, from a bright and bold Dion Lee Silk-Satin Top to a whimsical Collida Strada Chakra Crop Top.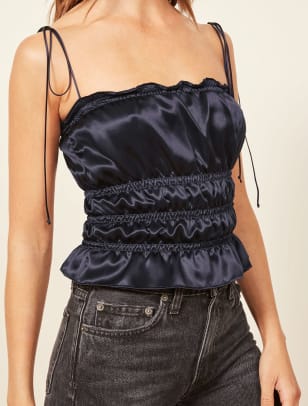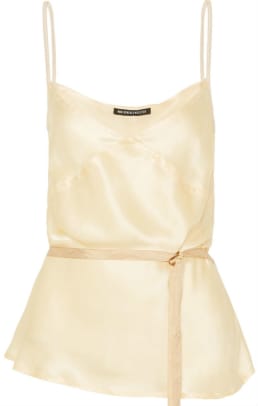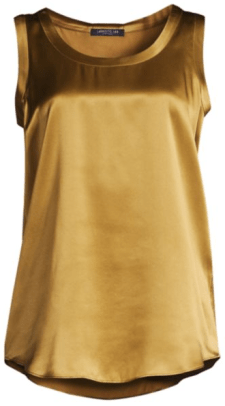 Please note: Occasionally, we use affiliate links on our site. This in no way affects our editorial decision-making.
Sign up for our daily newsletter and get the latest industry news in your inbox every day.