The Inkey List Is Bringing a Slew of Under-$15 Skin-Care Products to Sephora
The fast-beauty company known for its ingredient-focused formulations is making its debut with the retailer.
Sephora's skin-care aisles are about to get a little more crowded. The Inkey List, an ingredient-focused range of serums, moisturizers, cleansers and treatments from U.K.-based fast-beauty parent company Be For Beauty, is launching with the retailer. On Friday, The Inkey List makes its debut on Sephora.com (the line will also launch in brick-and-mortar stores on April 26). 
With a focus on formulas that each highlight one key active ingredient, The Inkey List seeks to bring transparency, accessibility and simplicity to skin-care shelves. And it does so at a breakneck pace, getting formulas from inception to store shelves in just 18 weeks (as compared with the industry standard of 18 months). Most notably for beauty shoppers, though: Each of the brand's products retails for less than $15.
The Inkey List's goal, according to Be For Beauty's other co-founder, Colette Newberry, is to fill a "white space for a brand that offers proven, premium quality products combined with support on what, how and when to use — a brand that truly democratizes skin care." It has drawn obvious comparisons to Deciem's similarly inexpensive, ingredient-focused skin-care brand, The Ordinary, which has seen massive success (despite a few bumps in the road) since it launched with Sephora in 2017. "To be compared to Deciem is the ultimate compliment, because they're absolutely smashing it," said Newberry in a previous Fashionista interview, adding, "I think they're playing in a very different way in terms of focusing on skin. They're a very innovative company that's really changing the game."
Related Articles
'Fast-Beauty' Company Be For Beauty Wants to Be the ASOS of the Cosmetics Industry
A Spike in Single-Ingredient Marketing Is Changing How Shoppers — and Brands — Approach Skin Care
Is 'Fast Beauty' Plagued By the Same Ethical Challenges as Fast Fashion?
With the skin-care category exploding — and consumer demand for innovative products and accessible prices at an absolute fever pitch — it's no surprise that The Inkey List would be attractive for Sephora. The 19-product range features classic skin-care standbys (salicylic acid, vitamin C, kaolin clay), as well as trendy hero ingredients (turmeric, hemp oil) in a variety of formulations, mainly serums and oils. Standouts include the Caffeine Serum, which adeptly brightens and de-puffs the eye area; the gently exfoliating Lactic Acid Serum; and the hydrating Hyaluronic Acid Serum, which retails for an impressively modest $7.99.
The brand's packaging is also noteworthy, not because of its flash or innovation — but rather because it's starkly lacking in both. During a time when beauty brands are clamoring to draw consumers to their products by outfitting them in Insta-bait features and imbuing them with the aura of luxury via weighty, substantial packaging, The Inkey List is taking the opposite tack. The skin-care aisles are rife with medicine droppers, pump-top bottles, airless dispensers, magnetized spatulas and artfully designed tubes — some of which serve important utilitarian functions, and others which are pure marketing schtick. 
The Inkey List, however, houses its products in lightweight, ultra-simplistic plastic squeeze bottles and tubes (and yes, a few strategic pump-top bottles where necessary). Not only does this enable the company to keep prices low, but it also makes for a less-intimidating user experience and means the products take up less bathroom real estate, so shoppers can really stock up. And that's all part of the strategy. "It aims to translate beauty in a real, simple way, delivering super-premium ingredients for under $15," Be For Beauty co-founder Mark Curry said of the brand in an interview with Fashionista last year. "Whether you're wanting to try a serum for the first time or you want to go after acne-prone skin, it's going to be as simple as possible." 
Click through the gallery below to see the full The Inkey List product lineup (and pricing).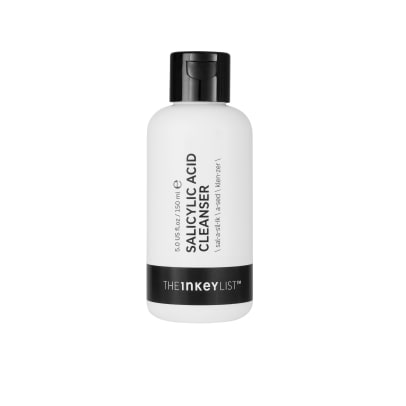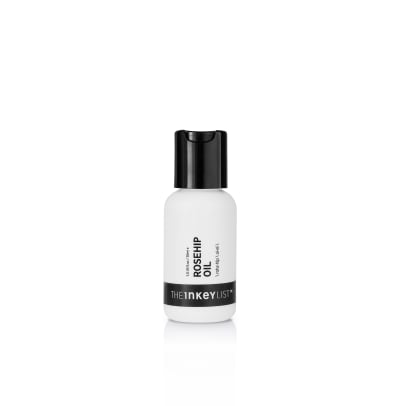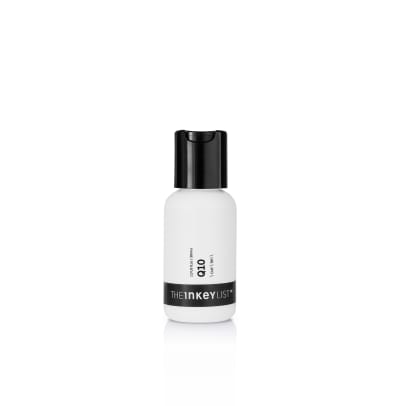 Please note: Occasionally, we use affiliate links on our site. This in no way affects our editorial decision-making.
Never miss the latest fashion industry news. Sign up for the Fashionista daily newsletter.