Harry Styles Wears Gucci to Co-Chair the 2019 Met Gala, Is the Most Perfect Human to Exist
#HARRY4GUCCI 4 LYFE!!!!
AAAHHHHH!!!!!! [takes deep breath]
Sorry. It's just that, the moment we've been waiting for is finally here: Harry Styles has arrived at his very first Met Gala, for which he is the co-chair, in head-to-toe Gucci. 
Styles hit the red carpet with Creative Director Alessandro Michele wearing a jumpsuit, comprised of a sheer, lacy black blouse, which shows off many of his tattoos, and a high-waisted pair of black pants, disguising many of the others. He paired his look with heeled patent leather boots and one single, perfect pearl earring.
Truthfully, it's a bit tame for Styles, who has made brightly-patterned, flared suits something of a style signature, but we still love it. SO MUCH. PLEASE SEND HELP.
See it from every possible angle we could find below: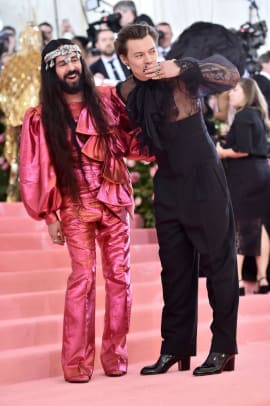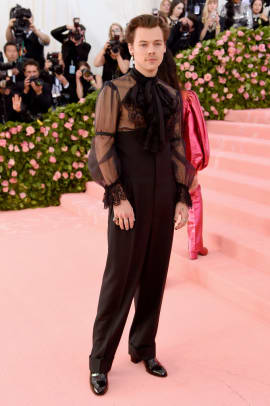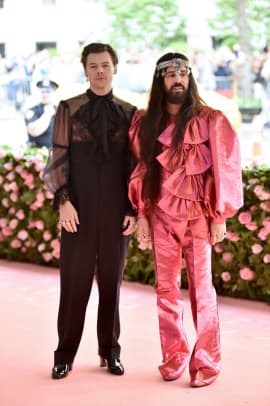 And in case you missed it, check out the gallery below to see what everyone wore to the Met Gala.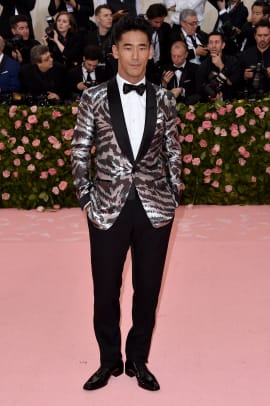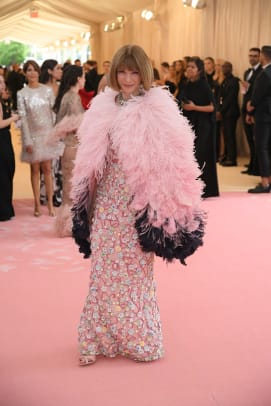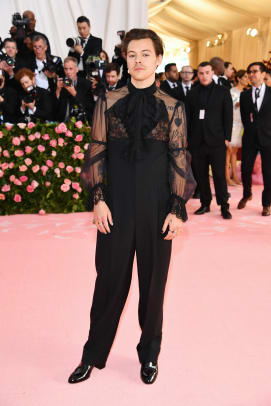 Stay current on the latest trends, news and people shaping the fashion industry. Sign up for our daily newsletter.