11 Colorful Mascaras to Brighten up Your Makeup Routine
Go beyond basic black with these lively lash enhancers.
Colorful mascara is often misunderstood. It can sometimes seem like an over-the-top accent reserved for ravers or only the most extra makeup seekers. But it turns out that vibrant, unexpected lash hues and minimalism aren't necessarily mutually exclusive: In fact, colorful mascaras can be pretty adaptable items to have in a makeup arsenal.
"Colorful mascara is a fun way of changing up your makeup look and can also really be worn wherever," says makeup artist Jillian Dempsey. "I personally like it because it's a great way to give your look a little something different and extra. It can be subtle or dramatic depending on the look you're going for." See? Adaptable.
Die-hard black mascara wearers will tell you there's nothing that will define your eyes like the inky noir of the classic (the OG Maybelline New York Great Lash is reportedly sold every two seconds), but with the right tone, a colored mascara can actually draw out and complement your eye color, making it more intense. "This goes back to the color wheel," explains Dempsey. "Opposite colors will look great and accentuate the eyes."
"Black mascara is most universal, but using colored mascara can be very complementary based on your eye and hair color," says makeup artist and founder of Elcie Cosmetics, Lilit Caradanian. "For example, blue can really bring out hazel or brown eyes; purple can do the same for green eyes — and there are so many other colors that are just fun to use."
Colorful mascara can also be surprisingly understated, showing up only when he light catches it just the right way or up close. If you're into a more subtle look, look for rich jewel tones (as opposed to neons or brights). You can also layer it over black mascara for a subtle hint of color; on the other hand, if you want the hue to pop even more, start with a white mascara primer base — like L'Oréal Voluminous Lash Primer — and then swipe several coats of the colored formula over it.
As for keeping the full makeup look balanced, Cardanian has a few guidelines: "You want to keep your eye shadow very clean and underdone when using brighter mascaras," she says. She also suggests getting experimental, maybe using a black mascara the top lashes and a fun color on the bottom, especially if you want to ease your way into the trend. 
With so many colorful mascara formulas and hues to choose from, it's easy to get get overwhelmed by the category. In the gallery below, we rounded up some expert picks to get your your creative makeup juices flowing. Click through to see (and shop!) 'em all.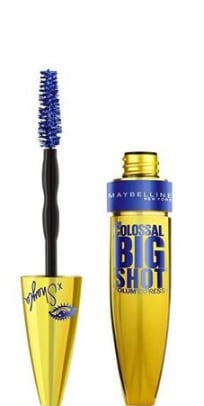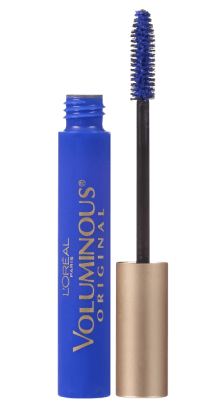 Please note: Occasionally, we use affiliate links on our site. This in no way affects our editorial decision-making.
Never miss the latest fashion industry news. Sign up for the Fashionista daily newsletter.