23 Affordable Work Dresses That Will Make You Feel Like a Powerhouse
In the words of Charlotte Pickles from "Rugrats," you will "eat, breathe, drink and sweat self-esteem!"
Welcome to Career Week! While we always make career-focused content a priority on Fashionista, we thought spring would be a good time to give you an extra helping of tips and tricks on how to make it in the fashion industry.
When it comes to shopping for affordable, stylish workwear clothes, how does one strike a balance between professionalism and avoiding the corporate office trap of drab colors, ill-fitting shapes and played-out patterns? Throw in the (very understandable) need to stay within a reasonable budget, and next thing you know, you're living for the weekend because that's the only time you look forward to actually getting dressed.
Frankly, that's no way to live. You deserve to enjoy your nine-to-five wardrobe nearly as much as your weekend ensembles. (Plus, you'll get out of bed faster if you're excited about what you plan to put on.) Dresses are an easy way to achieve just that. And while they're a one-and-done outfit — making your mornings just a smidgen faster — they also present a number of professional pitfalls: Some dresses are a tad too casual for the workplace, while others will have you obsessively adjusting and picking at them all day long, which could certainly get in the way of being productive and tackling your to-do list.
In an effort to help you steer clear of these issues, we've compiled a gallery of office-friendly dresses that will likely hit your price point, meet your professional needs and, most importantly, not bore you half to death. Add a pair of cute shoes (whether that be fringe sandals, silver block heels or pointed-toe flats), a chic bag and a blazer, and you'll be ready to take on the work week like the powerhouse that you are.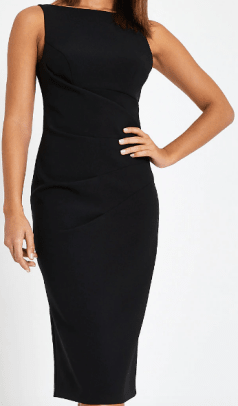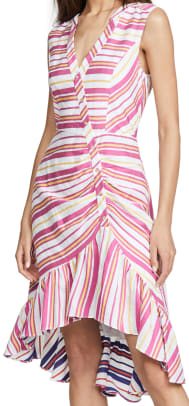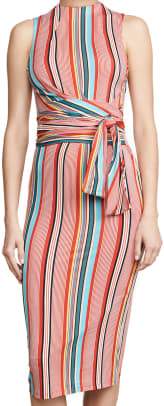 Please note: Occasionally, we use affiliate links on our site. This in no way affects our editorial decision-making.
Sign up for our daily newsletter and get the latest industry news in your inbox every day.