11 Must-Have Products to Brighten Dark Undereye Circles
Experts weighed in on their top makeup and skin-care picks.
If you've ever been asked if you're tired after a full night's sleep, you can chalk it up to the pains of dark circles, and their two main pesky origins — pigmentation or shadowing. Dark circles are, for most of us, an inevitable beauty truth, like a bad breakout. These two origin points are handled differently, though. Here's what you need to know:
Pigmentation, Dr. Joshua Zeichner explains, is often a result of "sun exposure and chronic inflammation under the eyes," which causes skin to rev up pigment production, making the undereyes look dark. Treating undereye pigmentation can be done with carefully chosen ingredients — particularly, antioxidants. "Antioxidants like vitamin C interfere with production of abnormal pigmentation, can protect the skin from free radical damage, and brighten the under eye skin," he notes.
Shadows, on the other hands, are often the result of hollowing of the under-eye area that comes with age. According to Dr. Zeichner, there is less, topically, that can be done for this. "Because of genetics and with age," he explains, "as the fat in the face drops, the under eye area can become hollow leading to a dark shadow." This is a bit harder to remedy, at least topically, though it can be improved with well-formulated products. "Hollowness, however, can be treated with fillers, and oftentimes the veins can be greatly improved with laser," Dr. Ava Shamban notes.
If you've heard there isn't much than can be done to correct the appearance of dark undereye circles, it's somewhat true. This is in part because often, they're genetic. Though lack of sleep can exacerbate the appearance of them , they're also caused in part by DNA. "Genetic composition can predetermine the severity, regardless of lifestyle and product choices," says Dr. Shamban. Regardless, she advises keeping the area hydrated and getting enough sleep.
It sounds bleak, but there are some powerhouse ingredients that can help. And, of course, there's makeup too, which, when wielded correctly can be a powerful corrective.
As for makeup, celebrity makeup artist Katey Denno recommends starting "with a peach-y or straight-up orange-based concealer," and then topping it with a light layer of concealer that matches the skin tone. In a pinch, she says you can use lipstick to color correct, too: "On very deep skin tones, I often use orange pigment or lipstick, and for very fair, the lightest peach." Color correctors, she notes, "usually only need to go right in the deepest part of the under eye area, and concealer never needs to be packed heavily where it might wind up settling in wrinkles or creases." She recommends using a flat concealer brush to lay down the product and then "a finger to tap it seamlessly into the skin."
In the gallery below, we've rounded up 11 of the skin-care and makeup products experts turn to first to treat and conceal undereye circles. Click through to see (and shop!) 'em all.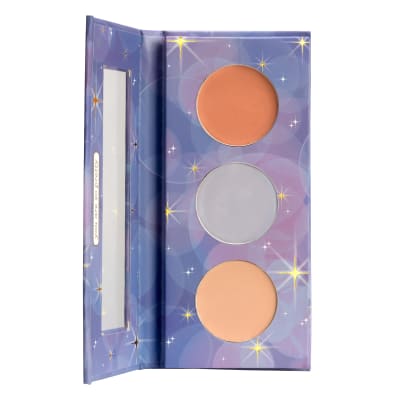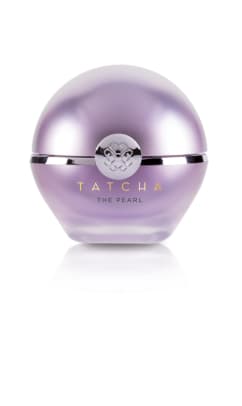 Please note: Occasionally, we use affiliate links on our site. This in no way affects our editorial decision-making.
Never miss the latest fashion industry news. Sign up for the Fashionista daily newsletter.