See the Best Red Carpet Looks From the 'Big Little Lies' Season 2 Premiere
The ladies of Monterey are back.
HBO's "Big Little Lies" returns in June and the ladies of Monterey — Reese Witherspoon, Zoe Kravitz, Laura Dern, Shailene Woodley, Nicole Kidman and newcomer Meryl Streep — gathered in New York City for the premiere of the hit show's second season on Wednesday night. 
While most of the leading cast wore the classic color black for their special public appearance, each actor stood out when it came down to the outfits' eye-catching details. Kravitz's bright crystals, which adorned her Saint Laurent minidress, popped on the red carpet, while Dern, also in Saint Laurent, opted for a sheer blouse and a contrasting blazer in white. Woodley showed off a sheer look, as well, in Dior Haute Couture, and Kidman sparkled in a Michael Kors Collection ensemble with feather trim. Witherspoon and Streep, however, chose to wear printed dresses from Elie Saab and Oscar de la Renta, respectively, which both served as aesthetic anchors in a lovely group photo (seen above). And what's that we're feeling now? Oh, right: The realization of how much we really missed these talented women and their Very Good TV show.
Until we can dive into more "Big Little Lies" soon, see the rest of our favorite looks from the season two premiere in the gallery below.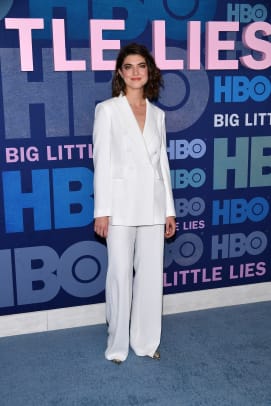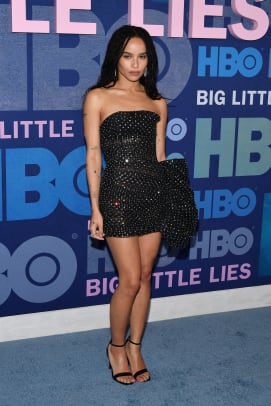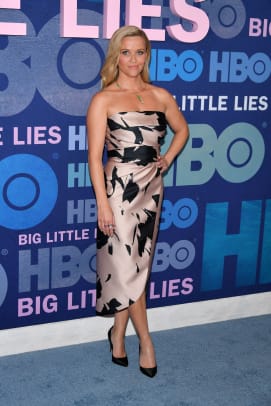 Sign up for our daily newsletter and get the latest industry news in your inbox every day.