Wrangler Is Finally Cashing In on Lil Nas X's Booty
The "Old Town Road" rapper just released a limited-edition collection with the All-American brand.
As soon as Lil Nas X brand-dropped Wrangler in his TikTok-fueled global hit "Old Town Road," it seemed all but inevitable that the all-American brand and rapper would join forces for a fashion collaboration. (Need a refresher? Here's the lyric: "My life is a movie/Bull ridin' and boobies/Cowboy hat from Gucci/Wrangler on my booty.") Plus, the country-trap song, which was independently released in December 2018, has helped Lil Nas X garner a major record deal, broke streaming records, inspired North West to direct and choreograph her own music video, in addition to spurring a slew of remixes, think pieces and explainers online.
On Monday afternoon, Wrangler has finally cashed in on Lil Nas X's booty, with the release of a limited-edition collection. The capsule range, priced between $39 and $149, is comprised of four graphic T-shirts, as well as select denim pieces, like a pair cut-off shorts and slim-fit jeans with "Wrangler" emblazoned on the back and a button-down denim shirt with an "Old Town Road" graphic.
The timing for this type of brand synergy is perfect, too. Not only is the "Yeehaw" aesthetic one of the most sought-after trends this summer (and throughout this year's music festival circuit), but Lil Nas X's rise to success doesn't seem to be slowing down: His debut hit single's music video only just premiered on Friday, boasting cameo appearances from the likes of Chris Rock, Diplo, Vince Staples and, of course, Billy Rae Cyrus, among many others.
In addition to Wrangler's limited-edition collection, fans will also be able to view behind-the-scenes footage from the newly released music video on its site — but not without a little bit of user participation. In order to access and unlock the video, you'll have to visit the website wrangleronmybooty.com and take a photo of the back pocket of a pair of Wrangler jeans. 
Depending on the success of one of Lil Nas X's first-ever fashion partnerships, perhaps Gucci's Alessandro Michele will come calling next?
See the entire Wrangler x Lil Nas X collaboration in the gallery below, and shop select pieces of the collection exclusively on Wrangler's website.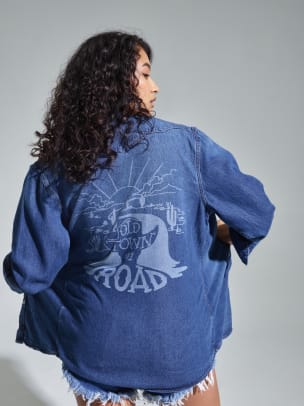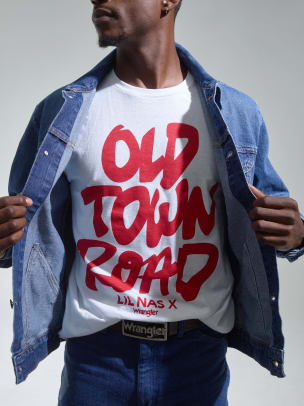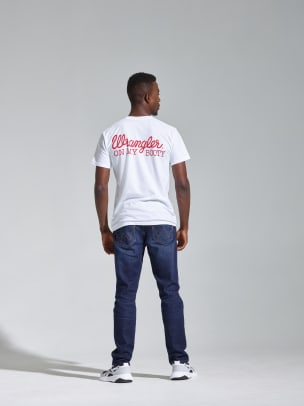 Sign up for our daily newsletter and get the latest industry news in your inbox every day.