The Met Store's 'Camp Icons' Capsule Includes an Anna Wintour Tote and Alessandro Michele Pin
It's the latest product line aligned with the museum's "Camp: Notes on Fashion" exhibit.
It may already be more than 48 hours since the Met Gala red carpet, but the exhibition it celebrated, "Camp: Notes on Fashion," now officially open to the public at The Metropolitan Museum of Art, is the gift that keeps on giving. On Thursday morning, The Met Store debuted "Camp Icons," a new and exclusive capsule collection featuring illustrations of some of the fashion industry's favorite personalities, as well as Susan Sontag, the writer, critic and muse that helped spur "Camp: Notes on Fashion" in the first place.
Artist Angelica Hicks, who you may already know from her quirky drawings on Instagram or her "Gucci Geeks" project, drew up such famous figures as Anna Wintour, Alessandro Michele, Karl Lagerfeld, Jean Paul Gaultier, Dapper Dan and Sontag on totes, T-shirts, zip pouches, pins and patches, which range in price from $10 to $38. Hicks added her signature sense of humor to the collection, too, with phrases like "Campify Yourself" and "Dapper Dan-dy."
"Camp Icons" is the latest merch release from The Met Store for the Costume Institute's Spring 2019 exhibition. Ahead of the Met Gala on Monday, the shop launched its first-ever multi-designer collection, featuring exclusive designs by Marc Jacobs, Molly Goddard, Charlotte Olympia, Vaquera, Off-White and Moschino, among others.
See more from "Camp Icons" in the gallery below, and shop the collection online at The Met Store's website.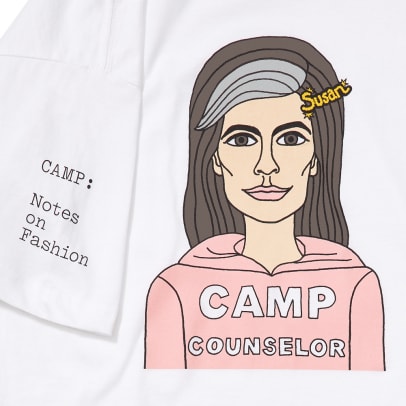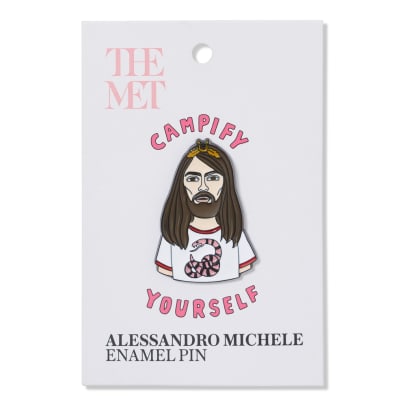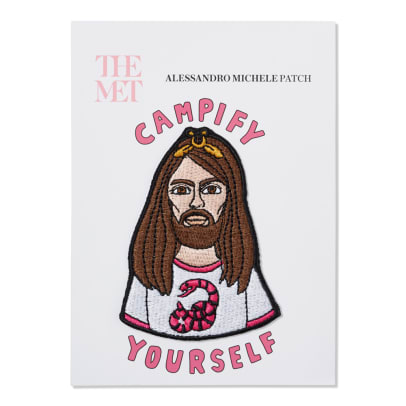 Sign up for our daily newsletter and get the latest industry news in your inbox every day.