27 Protective Hairstyles to Help Transition Your Look for Summer
We asked the experts for their best tips.
Growing up, I distinctly remember sitting in between my mom's legs on Saturday mornings in the summertime: I'd be flinching and squirming to avoid her grip, and she'd desperately attempt to put a few braids, cornrows or whatever style she could muster, into my hair since she knew I'd be going to the pool with my friends. Even from a young age, I was learning about protective hairstyles and why I needed them to preserve the health of my hair.
Years (and more than 5.2 million Instagram hashtags) later, protective hairstyles are more popular than ever before. Where they used to be largely reserved for particular occasions or situations — going to the beach, picture day, graduation — they've become part of the everyday hair experience, a means for experimentation, self-expression and creativity.
What, exactly, qualifies a certain look as a protective hairstyle? "[These styles] protect the ends of your hair, helping to decrease tangling, shedding and breakage," explains Kiyah Wright, a hairstylist whose celebrity clients include Ciara, Ruth E. Carter and Jennifer Hudson. "Protective styles are typically good for people who don't want to put heat, color or any tension on natural hair."
Protective hairstyles typically come in the form of braids, locs, twists and knots, and they can be especially useful in the summer, when activities and climate can make hair care difficult. What's more, they're surprisingly versatile: "Women of all hair textures wear braids, extensions and wigs. So, it makes protective styles accessible for anyone looking to try them," says Larry Sims, a hairstylist who has worked with Zendaya, Gabrielle Union and Sanaa Lathan.
Related Articles
16 Hair Masks That Cater to Every Hair Type, Texture and Concern
11 Detanglers Curly-Hair Experts Swear By
4 Smart Tips for Getting Thicker, Healthier Hair
Summer is the time for R&R — and that extends to hair. "Protective styling has its practical purposes because it protects your hair while giving it a break," Miko Branch, hairstylist and co-founder of Miss Jessie's, tells Fashionista. "They're great for the summer time because in hot temperatures, you may want to go swim. You don't want to put extra heat on your hair every time you go out to the pool, so it's easier to maintain your hair during these humid and hot months in a protective style."
While many protective styles can be complicated and benefit from the help of a professional stylist, some can be achieved at home. Goddess locs are one common go-to. "It's quite easy to achieve at home if you take your time: Simply do cornrows the way you normally would, but it looks even more beautiful if you add on hair — typically the jumbo hair in a pack — and continue to braid in a circular motion which gives you a queen-like crown," explains Branch.
Another popular option is the double-strand twist, which Sims cites as a favorite. "The key to obtaining the style is to have your hair freshly shampooed and conditioned and then take out as much moisture as possible [with a towel]," he says. "I start twisting from the nape of the neck to the top, making sure not to oversaturate the hair. Use a tiny bit of setting foam on the strands, just to lock the twists in. The more you saturate, the longer the drying time. Then pull the hair out with an oil, like Moroccanoil, with a rat-tail comb from the root to mid-shaft."
Sims also notes that box braids, bantu knots, cornrows and even full wigs can be protective styles, if done properly and taken care of. That means focusing on the maintenance of the real hair underneath the style — otherwise they aren't really doing the job of protecting. The first order of importance is to keep the scalp clean: "I like to use tea tree oil, or one of my secrets, Sea Breeze Astringent, in a spray bottle. I'll lightly spray the scalp in-between shampoos with a protective style. It relieves itching and gives the scalp a rigorous awakening — it's really fresh," says Sims.
Depending on the hairstyle, it's also important not to leave it in for too long, or else it can negatively affect hair health. According to Sims, braids, cornrows, goddess locs and the line should be left in for no longer than a month; for weaves and wigs, it's a case-by-case basis, but still shouldn't go extend beyond a few weeks at a time.
In the gallery below, we've rounded up 27 protective hairstyles to try now — all the hair inspiration you need to make it through summer (and then some).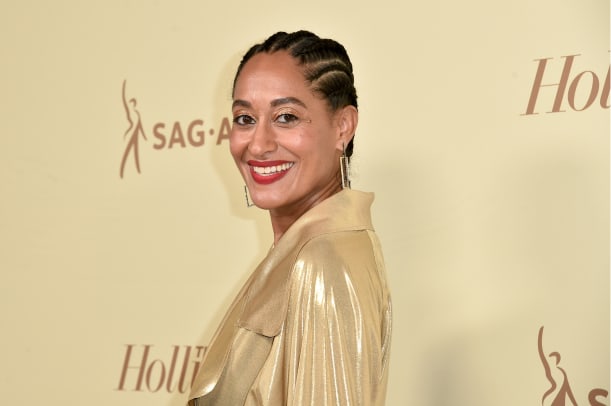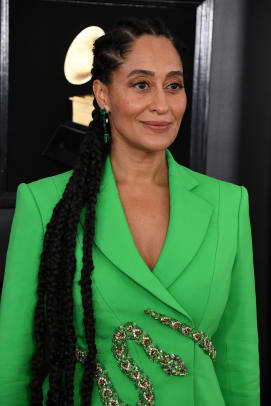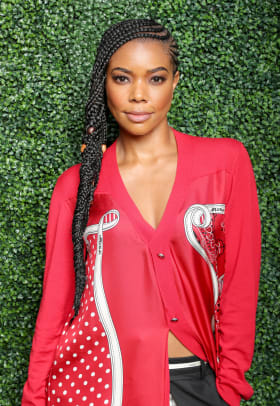 Please note: Occasionally, we use affiliate links on our site. This in no way affects our editorial decision-making.
Never miss the latest fashion industry news. Sign up for the Fashionista daily newsletter.