Lip Plumpers Have Made a Return, and They've Evolved Since the Early 2000s
Alas, they're back!
What brows are to today — the reigning champion of the face for which every brand has a product and every beauty guru has a tutorial — lips were to 2005. A key piece of the early-millennium beauty experience, no day of driving around in your friend's Volkswagen Beetle, listening to Mariah Carey's "We Belong Together" in low-rise jeans was complete unless you were also slathering on layers upon layers of burning DuWop Lip Venom. Ah, to be young in the early aughts!
It was a special time when over-the-counter lip enhancing products were a mainstay in makeup bags everywhere. But much like every beauty trend that reigned supreme during the era, interest in topical lip volumizers from consumers and brands alike slowed down almost entirely in subsequent years, thanks to a mix of expert backlash and a universal agreement that painful lip gloss wasn't actually the move.
However, the spotlight on lips (and making them bigger) has been shining brighter than ever in the last few years. It's a natural progression as cosmetic procedures have become more normalized, with influencers documenting their surgeries in YouTube vlogs and celebrities tagging their surgeons on Instagram. Technological advancements in non-invasive procedures have also made the concept of getting "work" done much less intimidating, more accessible and less taboo. Of course, it'd be a mistake not to give Kylie Jenner her props here too; where would we really be without the trickle down of her undeniable, lip-centric influence?
But as obvious, over-the-top lip fillers have begun to take a back seat to a more natural, subtle type of fullness, a resurgence in topical lip plumpers is underway. This time around, though, the industry is armed with a whole new class of smarter, safer and more effective products that promise to amplify without the sting notoriously associated with options of decades past.
Old-school lip plumping products routinely relied on ingredients like cinnamon, wintergreen and capsicum to get blood pumping and spur a voluminous effect, essentially by causing irritation. "The lip plumpers formulated with irritants plump the skin by intentionally irritating the lips and vasodilating the blood vessels in the lips," explains Dr. Michele Green, a New York City-based dermatologist. The vasodilation (or widening) of the blood vessels results in a temporary redness and swelling of the lips, which give them that appearance of fullness.
When there were no other accessibly-priced alternatives to lip fillers and injections, irritation was a seemingly small price to pay for a smile that was noticeably fuller and poutier in mere seconds — but now? We have options! The latest formulas cropping up across both makeup and skin care tap into moisturizing ingredients like avocado oil, squalane and, most notably, hyaluronic acid to hydrate and plump the lips.
Hyaluronic acid-based formulas aim to boost lip size through allowing the hydrating molecules to absorb through the skin, so they coddle the skin rather than irritate it. According to Dr. Green, these more modern formulas are generally safer than the harsh ones of yesteryear. "Hyaluronic acid is a naturally occurring substance in the body and the risk of an allergic reaction is quite unlikely," she says. "In addition, hyaluronic acid can hold up to 1,000 times its weight [in moisture], giving you a more natural, longer-lasting plumping effect."
In the last month alone, we've seen the launches of both Glossier Bubblewrap — the brand's new, multitasking eye-and-lip plumping cream — and Hourglass Unreal High Shine Volumizing Lip Gloss, both of which rely on hyaluronic acid, along with a handful of other plant-based oils and peptides, to help build skin's defenses.
Marc Reagan, the director of artistry and education at Hourglass, says that the brand's new launch was an example of its commitment to reinvention, and keeping its finger on the pulse of what consumers want. The formula is one he says "delivers high shine with fuller looking lips," without having to compromise on the characteristics that used to turn people off from the products of the past. "Now anyone can have the fullness and volume they're looking for without making the commitment to lip fillers and stinging lip plumpers."
These irritant-free topicals are an ideal alternative for those who don't subscribe to the "beauty is pain" motto, can't — or don't want to — shell out hundreds of dollars for a more permanent effect, or only really care to have a fuller look on the weekends or for special occasions. Still, it's important to be realistic about the results.
"Lip plumpers can give noticeable improvements in the size of the lips, however these changes are modest and short-lived," says Dr. Joshua Zeichner, the director of cosmetic and clinical research in dermatology at New York's Mount Sinai Hospital. "They can be used to complement injections, but will not necessarily take the place of them."
Dr. Green echoes the sentiment: "Realistically, you can expect a temporary lip plumping and fullness that may last a few hours," she says, reiterating that products made with hyaluronic acid are a better alternative to irritant options, because they'll actually make the lips feel better, increasing hydration with fewer potential side effects.
The final word? Experts across the board can agree that effective, affordable and painless topical plumpers do exist, but it's important to do your research and manage your expectations — especially if you've been looking to the Instagram explore page for inspiration.
In the gallery below, we've done some of that initial research for you. Click through for a selection of ultra-hydrating, shape-boosting and irritant-free topical lip plumpers to try, without that early-aughts sting.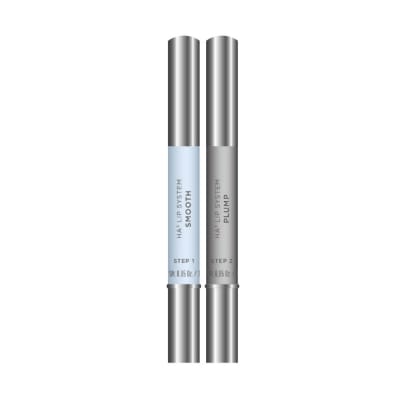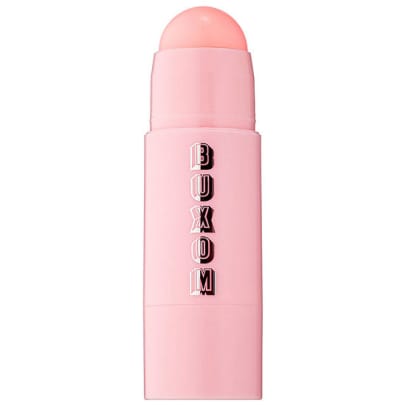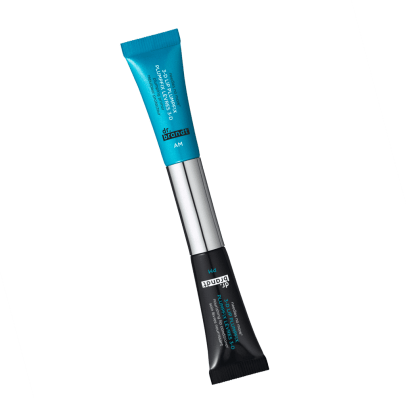 Please note: Occasionally, we use affiliate links on our site. This in no way affects our editorial decision-making.
Never miss the latest fashion industry news. Sign up for the Fashionista daily newsletter.