It's Possible to Safely Color — and Bleach! — Both Relaxed and Natural Textured Hair
Let these expert tips guide the way.
I remember the first time I had my hair dyed blonde. I was in the 11th grade, and had printed out photos of Keyshia Cole and Kelis to take to the hairdresser. I sat in her chair and showed her the photos, never having had a color in my hair other than a black-blue rinse that my mom called "bold." She looked at the photos, and then at me — without hesitation, she told me "being blonde is cute and all, but you are going to have to work for it."
Almost a decade later, her words still hold true: Being a blonde is a lot of fun, but it also requires a substantial amount of work, especially for a Black girl. It's not that race or ethnicity technically plays a factor in hair coloring, but the texture of Black hair can impact the process and results involved in dyeing, protecting and preserving hair.
For starters, Black hair naturally hair tends to be dry and fragile. "Kinky hair tends to be more coarse, which tends to leave the hair feeling more dry and brittle," explains Kiyah Wright, a celebrity hairstylist whose clients include Ciara, Laverne Cox and Jennifer Hudson. "This means that if you want to color textured hair, you need to take it slow, especially if you are going up levels [the ranking system colorists use for how much the hair is being lightened]." So, where to start? With these key tips from the experts.
Make sure your hair is healthy before you color it.
"Make sure that your hair is healthy and in good condition before you begin coloring it," says Wright, who suggests taking into account chemical processes and relaxers before you begin. "Make sure that you are considerate if you are using a relaxer. Wait two-to-three weeks after your relaxer before you start to do any color. Coloring your hair with a relaxer will cause a lot of damage."
It's also smart to leave the coloring to the pros, especially if you're going lighter. A non-negotiable, to Wright, is a skin test, which will determine your scalp's sensitivity to the color formula. "Some people are allergic to color, so you always want to be sure that you can handle it," she explains. "To do a skin test, just test the color on your inner wrist to see if your skin reacts. If it does, you may need a hypo-allergenic color."
Consider any previous existing color.
If you've previously colored your hair, you'll want to strip that before putting a new one on top to avoid altering the results. If you can, wait a few months to allow new growth to come in, and then use a pre-lightener to remove the color. "If you do have pre-existing color, make sure you use a pre-lightener such as Pravana's to lighten the hair and remove any existing color. This will allow you to re-color the hair off a fresh start."
This tip is especially crucial for those looking to go blonde from darker tones; the lighter you go, the more processes and higher developers your colorist will need to use.
Be sure to take color processing slowly to avoid damaging your curl pattern.
Many people, but especially women with kinkier hair, have seen the undeniable catastrophe of heat-fried or bleach-gone-bad hair. Whether it's permanently-straightened strands, immediate thinning and shedding, or just the eternal feeling of being dry, brittle strands that have been rushed through the lightening process will show damage, and it can require a lot of work to reverse it.
Rather than attempting to lighten hair dramatically in one fell swoop, Wright suggests starting with a slightly lighter brown shade, and then working up to highlights. "The key is to gradually lighten your hair, like every three to six months. Be sure to let the color sit and then graduate up a few levels. When coloring kinkier hair, you need to color it in stages," she advises.
Keep hair hydrated.
Whenever I get my color touched up, I opt for protein treatments and moisturizing masks to restore hydration into my hair. Since many kinky and tightly-coiled hair textures are naturally dry, you will want to be extremely intentional and aggressive in moisturizing and hydrating your hair. Two products Wright loves to use on her clients are the Head & Shoulders Royal Oils Deep Moisture Masque and Moisture Boost Shampoo, which both soften the hair and restore moisture. "I love these two products because they are not only great for an itchy, dry scalp, but also for hydrating color-treated hair. They really soften and add that much-needed moisture to color-treated hair," she says."
Wright is also a fan of steam treatments in-between washes and styles: "To treat dehydration, a good steam treatment is definitely recommended. Be sure to pair it with a deep-conditioning hair mask, too." She recommends adding nutrient-rich oils, like olive and coconut, into your daily routine at least once a week. "Olive oil and coconut oil are great alternative ways to hydrate your hair. Coconut oil can be melted down in seconds, applied to the hair, and then you can wrap your hair with saran wrap to lock in the moisture. You can do the same thing with olive oil and let it sit overnight."
Using a color-preserving shampoo and conditioner can boost longevity and vibrance of hair color (a purple shampoo will do wonders for blonde hair), and getting frequent trims to snip away any split ends is helpful for maintaining overall health.
In the galley below, we've rounded up treatments and masks to help hydrate and protect colored hair.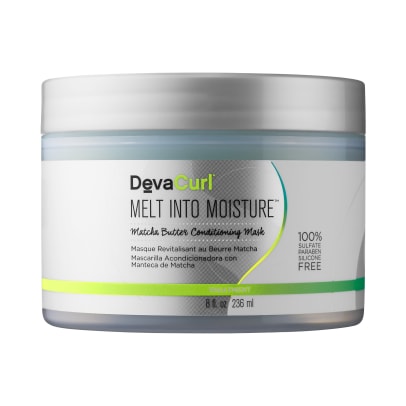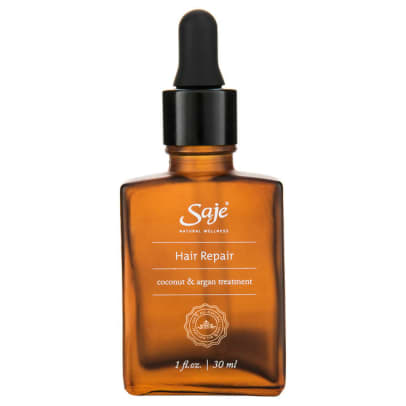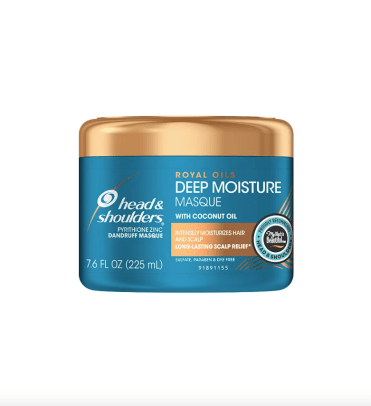 Please note: Occasionally, we use affiliate links on our site. This in no way affects our editorial decision-making.
Never miss the latest fashion industry news. Sign up for the Fashionista daily newsletter.