Karla Welch Shakes Things Up at Dockers With Genderless Khaki Collection
"I think this idea of a number or a gender leaves so many people out."
The first question you ask someone who's embarked on a design collaboration is, "how did it come about?" For super-stylist Karla Welch, whose seven-piece collection of minimalist khaki staples for Dockers debuts Thursday, the answer was simple: "I just am really bold and I was like, 'Can I have a Dockers collab?'"
In context, that was a reasonable question: She was in the midst of working on her hit Levi's x Karla collaboration; Dockers is owned by Levi's and overseen by the same Chief Product Officer, Karyn Hillman.
"They were like, 'Well, we've never really done one,' and I was like, 'Great, can I have one?" Welch continues. It was a pretty big departure for Dockers, a 33-year-old, menswear-focused, fairly trend-averse company, on several levels. But Dockers is, as it's stated in all marketing materials, the "khaki authority," and Welch only wanted to do a khaki collaboration with the best, similarly to how she chose Levi's with which to do a denim partnership.
"What x Karla always ends up being is just stuff I've always either worn or wanted, so it's a bit of an exploration of who I am as a person and what I have been," she says. "I've just always been obsessed with trench coats and khakis and really comfortable, oversized dressing."
"It's a co-creation with Karla for something really new and fresh and exciting, to get her spin on our Dockers brand," says Hillman. "I think it's really rooted in heritage and Dockers' authority, but with her modern, fresh take on it." Hillman and Welch both admit khakis are experiencing a comeback at the moment, making this great timing for a collab.
The small collection is comprised of seven classic-with-a-twist pieces including a khaki bucket hat, belt bag, trench and two trousers, as well as two white shirts. One big way in which Welch put her twist on the collection was by making it genderless, a first for the menswear brand. 
"I wanted to kind of push a brand like Dockers to say, well, it's not just for men actually," explains Welch. "They're like, 'We're a men's brand,' and I'm like, 'Yeah but why?' I buy vintage men's pants all the time; why can't we challenge this idea?" The collection isn't really sized traditionally either: The tops range from small, meant to accommodate extra-small or small, to large (accommodates large to extra-large). The bottoms range from extra-small (28 waist) to extra-large (36 waist). Shoppers are meant to choose how they want the piece to fit as opposed to simply finding "their size." The collection is available in-store at Dover Street Market's New York and Los Angeles locations as well as at xkarla.com. (Prices are on the higher side for Dockers, ranging from $60 for the hat to $600 for the trench.)
"I think this idea of a number or a gender leaves so many people out that I want to challenge people to think outside of the normal parameters," she adds. Asked if this will serve as a stepping stone for more non-traditional x Karla collections in the future, Welch admits she has a traditional women's line coming up, but does generally "want to think about how labels and sizes affect people," and challenge other brands to do the same. "The fact that we got a megabrand like Dockers to say, 'Ok, yeah, sure, we'll make it for everyone' is proof that you can actually do stuff like that." Dockers will also be making a charitable donation to The Trevor Project in honor of the collaboration.
It's easy to see any piece from the collection on a stylish person of any gender identity, especially seeing how it's styled on actress Mackenzie Davis in the campaign, shot by Welch's husband Matthew and inspired by her childhood growing up by the beach. And we surely will see it on Welch's A-list clientele: "Maybe Tracee [Ellis Ross], maybe Justin [Bieber], I don't know, I think we're gonna probably see it on everybody," she says.
See every piece from the Dockers x Karla collection in the gallery below.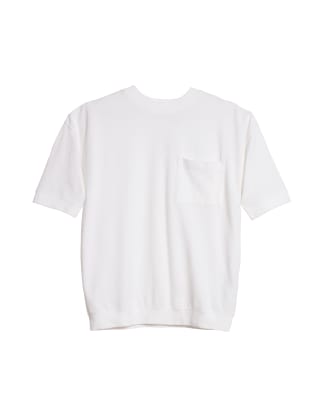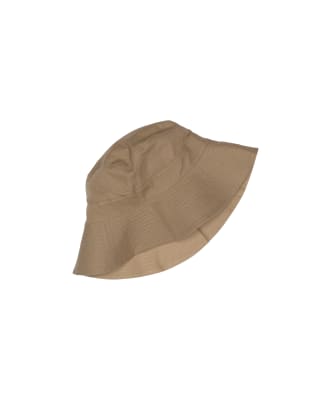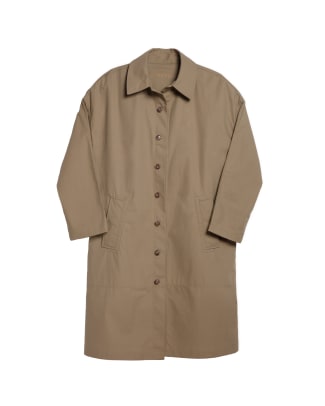 Never miss the latest fashion industry news. Sign up for the Fashionista daily newsletter.