Maria's Motorcycle Club Merch Is Her Favorite Long-Sleeve Shirt Right Now
It's from a new Brooklyn-based label.
The great thing about merch is that it serves a slew of purposes. There's the immediate display of fandom, cultural significance and, sometimes, the opportunity for a fashionable rebrand. Other times — or more specifically, in my personal experience — you want a piece of merch because it's just cool. At the end of April, I came across a (now officially launched) Brooklyn-based label called Meridian Child Motorcycle Club, which just so happens to also be an actual motorcycle club with plans for group rides and retreats in the future. While I am in no way the type of person who regularly hops on the hog and rides off into the sunset — let alone would ever handle an actual motorbike — I can at least buy into a little cosplay. Or rather, in this particular case, support a young brand that is doing something that's pretty awesome.
What makes this one of my favorite long-sleeve shirts at the moment is the fact that it is so new, which makes it something of a rarity. Perhaps I'll pass along the brand name to an admirer of the shirt, or get a compliment from another Meridian Child Motorcycle Club fan who recognizes it from afar. Plus, the 100% recycled-cotton top is American-made by Everybody.World and screenprinted by a local business in Brooklyn, too, which always makes me feel good every time I wear it.
Meridian Child Motorcycle Club Divine Long Sleeve, $85, available here.
Scroll through the gallery below to see more of Maria's picks.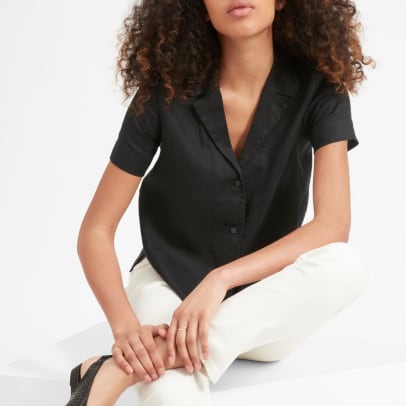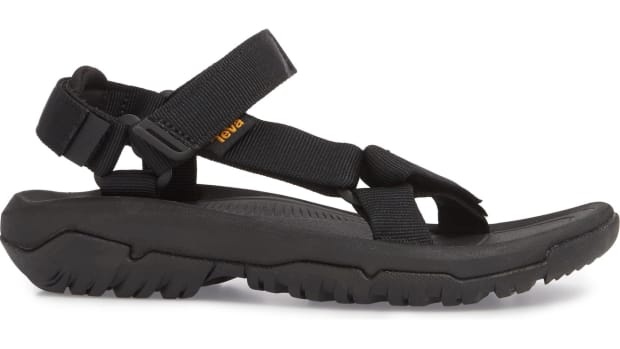 Please note: Occasionally, we use affiliate links on our site. This in no way affects our editorial decision-making.
Sign up for our daily newsletter and get the latest industry news in your inbox every day.