Pat McGrath Is Launching a Foundation With 36 Shade Options
Meet Pat McGrath Labs Sublime Perfection Foundation.
After 25 years of field research, six years of product development and lots of cryptic Instagram teasers, Pat McGrath is finally launching a foundation. Having had a hand in the product development for plenty of other brands' complexion launches during her career, the legendary makeup artist has channeled all that experience into one of her own, Pat McGrath Labs Sublime Perfection Foundation. 
The 36-shade range, which McGrath describes as having a light-to-medium, but buildable, coverage, is part of the brand's new complexion collection, dubbed Skin Fetish: Sublime Perfection the System. In addition to the foundation, which will retail for $68, the line also includes a universal one-shade primer ($60), five different shades of setting powder ($55) each), a foundation brush ($55) and a powder brush ($58).
While plenty of brands have either expanded their foundation shade ranges or introduced new, inclusive complexion lines in the past few post-Fenty Beauty years, McGrath's inclusive approach is one borne of authenticity. Diversity and inclusion have always been pillars of Pat McGrath Labs. "I just remember as almost a child shopping in department stores and seeing all of these beautiful colors and then they never worked on my skin, or they were too bruise-y on pale skin," she told Fashionista in a previous interview, adding that, "there's so much study that goes into every formula, scientifically" to make sure the products will work on many different skin tones.
The 36 foundation shades span five different "levels": Light, Light Medium, Medium, Medium Deep and Deep. It was important to McGrath that each category be distributed equally, so there's an even number of tones for each complexion category (unlike some shade ranges that concentrate most of the options in one or two sections of the spectrum). 
I got the chance to try it out at a press event for the launch on Wednesday, and I was surprised by the intensity of the coverage the lightweight, almost water-like fluid delivered. The product developers were going for a "serum"-like effect, also packing a vitamin complex, hyaluronic acid and ceramides to moisturize and smooth skin. In terms of finish, it's more satin than matte, delivering the radiant luminosity for which McGrath is known that can either be tamped down with a bit of the loose powder or enhanced with highlighter. 
The Sublime Perfection Primer, which comes in only one universal shade, appears to be a pale, pearlescent pink straight out of the bottle, but then blends seamlessly to become completely transparent, leaving only a blurred luminosity behind. Like the foundation, it was developed with a skin-care consideration in mind, also spiked with hyaluronic acid for hydration and smoothness. McGrath advocates using it under the foundation, of course, but also points out that it wears well on its own: "[It] actually pulls the skin together and gives you a slight mattifying finish, which means it's perfect for menswear, it's perfect for those no-makeup days," she says.
The Sublime Perfection Setting Powder, available in five shades that correspond to each of the foundation "levels," ensures that there's an option for every skin tone to avoid that dusty, chalky effect too-light "translucent" powders can cause on darker complexions. While the powder does mute shine, it does so in a patently McGrath way, without masking skin's natural texture. Instead, it's made to be flexible with the skin and blur imperfections while reflecting light for a soft-focus effect. 
The Sublime Perfection makeup brushes — one for foundation and a larger, fluffier one for powder — were made with synthetic fibers that closely mimic natural hairs, making them cruelty-free and vegan but up to McGrath and her team's professional standards. The handles are also made from FSC-certified wood, a fair-trade material. 
The Sublime Perfection line will be available beginning on July 26 at PatMcGrath.com, Sephora.com, select Sephora stores, Bergdorf Goodman, Selfridges.com and select Selfridges stores.
Click through the gallery below to get a closer look at each of the products, as well as up-close swatches of every single foundation shade.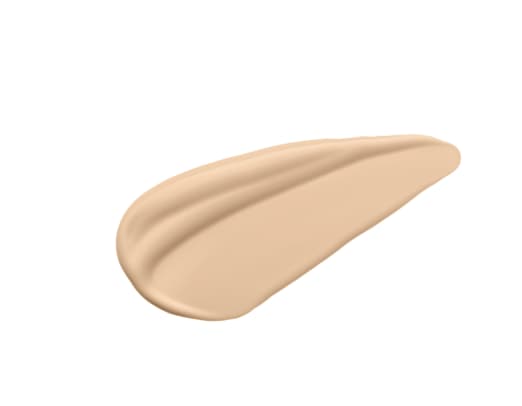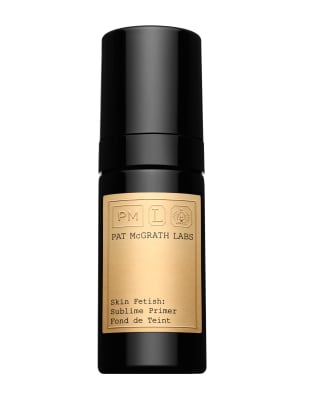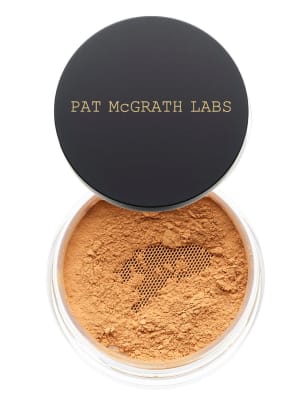 Never miss the latest fashion industry news. Sign up for the Fashionista daily newsletter.