23 Pairs of Biker Shorts For An Easy, Comfortable Summer Outfit
Add your favorite T-shirt or button-down and you're good to go.
Summer is just around the corner (June 21!) and you know what that means? It's officially biker shorts season. Although this simple, sporty garment made waves last year, designers made sure to keep up the trend's momentum for 2019. And after browsing through a slew of retail sites, they fully succeeded at that.
Aside from the classic black biker short that's bound to make its way into your wardrobe (it probably already has), there are plenty of other versions to add to your repertoire. You'll find a slew of bright and bold colors to pick out, from neon green to bright orange or juicy magenta. Some of our favorite animal prints have been thrown into the mix, too, so you can swap your leopard midi skirt for a pair of leopard biker shorts instead. Or, if you want to dress up an outfit but still be extremely comfortable, there are biker shorts that come in lush fabrics like lamé, floral jacquard and (real and faux) leather.
If you ask us, the biker short is the foundation for what is quite possibly the easiest summer outfit you can wear. All you have to do is add your favorite T-shirt or button-down and you're good to go. To get started on incorporating this look into your wardrobe, shop 23 of our favorite pairs of biker shorts in the gallery below.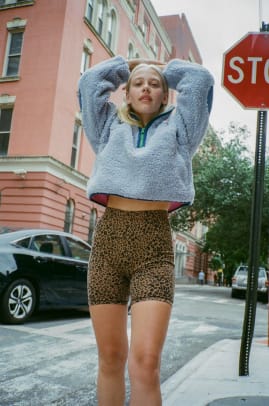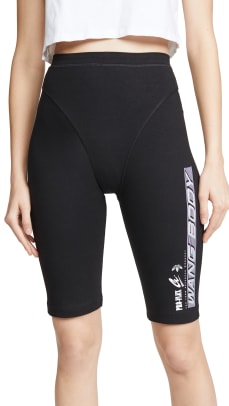 Please note: Occasionally, we use affiliate links on our site. This in no way affects our editorial decision-making.
Sign up for our daily newsletter and get the latest industry news in your inbox every day.