See Our Favorite Looks from Marc Jacobs's Block Party to Launch The Marc Jacobs
The designer celebrated his new line — and worked the store's cash wrap, too.
If there's anyone who can get away with shutting down a busy shopping street in New York City's Soho to throw a block party, it's Marc Jacobs. On Wednesday night, the designer hosted an outdoor shindig to celebrate the launch of his contemporary line The Marc Jacobs. 
Industry staples, influencers, celebrities — Mischa Barton! — and the brand's go-to crew of models flocked to the recently-opened pop-up store at 59 Greene St. Naturally, most were dressed in the latest releases from The Marc Jacobs. (See Lineisy Montero in a Sofia Coppola-inspired, '40s-era printed midi dress; Alyssa Coscarelli in a black, ruffled prairie frock; and singer Poppy in a disco-ready sequined look.) And, conveniently, attendees could make their own purchases at the party, too, while Jacobs himself worked the store's cash wrap (accompanied by his giant vape, natch). Witnessing The Marc Jacobs ring up and pack your newly bought The Marc Jacobs item? That's a pretty dope New York moment if you ask us.
See all of our favorite looks from the block party for The Marc Jacobs in the gallery below.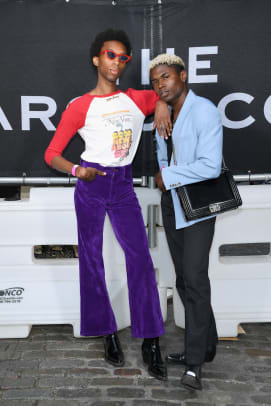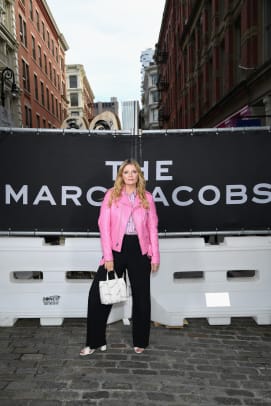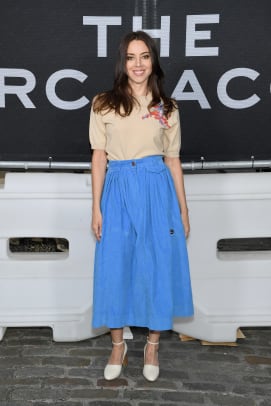 Please note: Occasionally, we use affiliate links on our site. This in no way affects our editorial decision-making.
Sign up for our daily newsletter and get the latest industry news in your inbox every day.