19 Conditioning Serums for Fuller Brows and Longer Lashes
Get growing.
We're living in a time when eyelash extensions, eyebrow microblading and the naturally full, fluttery look reigns supreme. Pat McGrath leaned heavily into maximalist, exaggerated eyelashes during the Fall 2019 runway shows, and though the perfectly drawn-on "Instagram brows" that were so ubiquitous on our feeds for years have begun to fade from prominence, healthy-looking, face-framing ones are still going strong, trend-wise. 
But what about those of us who aren't genetically blessed with Cara Delevingne-like arches or are still working to recover from years of over-tweezing? What if getting brow hairs individually tattooed or lashes glued onto your face seems a tad extreme (not to mention costly and time consuming)? Sure, stocking up on Boy Brow and the many fantastic lengthening mascaras out there is a great place to start. Along with those cosmetic fixes, though, we'd also recommend getting to the real root(s) of the problem: the natural growth, thickness and overall health of the hairs themselves.
That's where conditioning serums — specifically formulated to coddle and strengthen brows and lashes — come in. Simply swipe them on either along the lash line (like eyeliner) or comb gently through brows once a day and let the impressive growth and fullness kick in. With many of these serums, the trick is consistency; the results won't happen overnight, but with continued, regular use as part of a nightly routine, the results can be dramatic.
"The gold standard remains Latisse. Its active ingredient is bimatoprost, a prostaglandin analog, which has been shown in clinical studies to make eyelashes grow longer, thicker and darker. It works by lengthening the time the follicle stays in the growth phase," explains Dr. Hadley King, a board-certified dermatologist at Day Dermatology & Aesthetics in New York City. But for those looking for an over-the-counter solution, the market is now brimming with accessible options for both lashes and brows.
"A number of OTC cosmetic products are advertised to increase the length, fullness, and/or darkness of eyelashes. These products contain various ingredients such as 'proprietary peptides,' natural extracts, vitamins and prostaglandin analogs," says Dr. King. But the downside of these types of formulas is that the data backing them up is less substantial. "As cosmetics, the efficacy of these OTC products has not been critically evaluated and their safety has not been fully studied. Most are applied to the skin of the upper eyelid margin and the mechanisms by which they may affect eyelash growth are largely unknown and unproven. These products also vary in the quality and comprehensiveness of patient/consumer education regarding proper use."
One proponent of peptide-driven serums for brows specifically is Joey Healy, founder of Joey Healy Brow Studio in New York City. (He has sold a serum under his own label for more than eight years, and stresses that it is both "safe" and does not have any side effects.)
For her part, Dr. King advises patients looking to these formulas — especially along the lash line to spur lash growth — to be smart about them. "If using these products, one should apply them to completely clean skin at the eyelid margin either once or twice daily as directed with a clean brush. Latisse provides disposable single use applicator brushes because this is the safest way to ensure minimum risk of bacterial or fungal contamination and infection," she notes.
When used properly and as part of a regular routine, the transformation can be quite drastic and these treatments can be amazingly effective for some. (Speaking from personal experience, my own favorite lash serum has often prompted people to question whether I have extensions, while my favorite brow serum completely rehabbed the poor, 2000s-abused spots above my eyes.) To get the full extent of the results, Healy emphasizes the importance of sticking to a routine, advising his clients to use the brow serum he developed for his studio both day and night for six weeks. "Make sure you manage your expectations; serums make your brows the best that they can be, but you do have to have a realistic expectation of where your brow is at and where you anticipate it going," he adds. 
The market has never had so many brow and lash-enhancing options, including natural formulas, inexpensive drugstore picks and ones developed by top brow and lash experts in the field. Ahead, we've rounded up 19 picks that will help deliver full, fluttery lashes and brows – no makeup required. Click through the gallery below to see (and shop!) them all.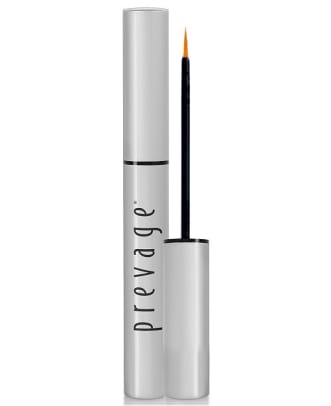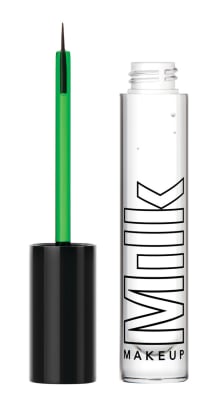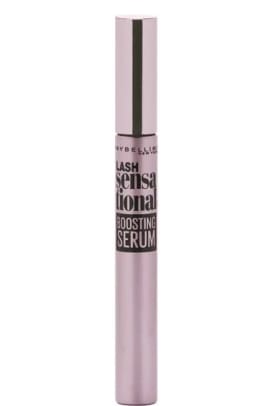 Please note: Occasionally, we use affiliate links on our site. This in no way affects our editorial decision-making.
Never miss the latest fashion industry news. Sign up for the Fashionista daily newsletter.