9 Hair Towels That'll Cut Drying Time in Half
They'll help with frizz and breakage, too.
When it comes to common hair struggles like excessive frizz, breakage and brittle texture, it's easy to blame the regular, everyday products in a routine, like shampoo and conditioner, as the roots of the problem. And while those suspicions are valid (maybe you're using the wrong ones!), there's another culprit that likely passes under the radar time and time again: the towel you use to dry your hair.
"After washing our locks, we tend to throw our hair up in a towel and start our routine of makeup and dressing, leaving the drying for the end," says Michelle Cleveland, celebrity hairstylist and owner of Hair Addict Salon. "Leaving your hair in a traditional towel made of cotton fibers can severely dehydrate the hair causing frizz, making it more difficult to smooth once we drop the towel." The nap of traditional cotton terrycloth towels can also contribute to frizz by attaching to individual strands, separating curls and agitating the hairs as it dries them.
More than just creating unwanted frizz, the coarse texture and dry nature of a standard cotton or terry cloth bath towel can often cause serious damage to delicate, wet hair — especially when the drying process consists of repetitive tugging, wringing or squeezing of the strands. Thankfully, there are towels that exist with the sole purpose of drying hair, and they remedy most of these problems.
Made of ultra-fine microfiber material, hair drying towels are designed to quickly and gently absorb excess moisture while leaving the hair feeling soft and healthy. Cleveland tells Fashionista that there's a whole host of benefits to implementing a hair towel into your everyday routine: "The most important one would of course be sparing your hair from excessive heat damage, caused by blow dryers and other heat appliances," she says. Most hair towels won't claim to dry every strand completely, but they'll surely speed up the process — meaning less air-dry time and less heat in turn. Plus, these towels will actually stay on your head without weighing down your hair with all of the excess, heavy fabric.
But do all hair towels come equal? According to Cleveland, the type of towel you choose should be based upon your natural hair texture and length, to ensure you're getting exactly what you need out of every use. Ahead, we've pulled together a handful of hair towel options for every type and texture, including some recommendations straight from the experts. 
Click through to see (and shop!) them all.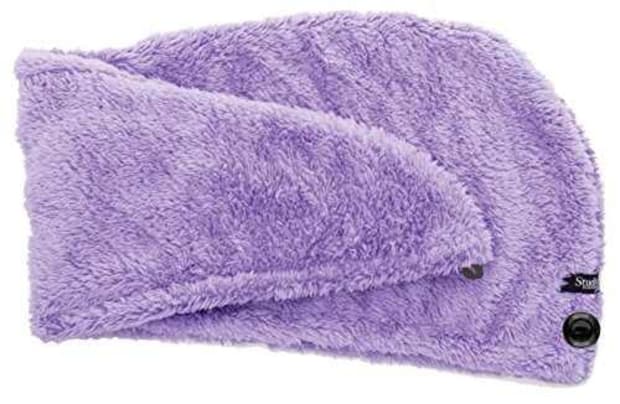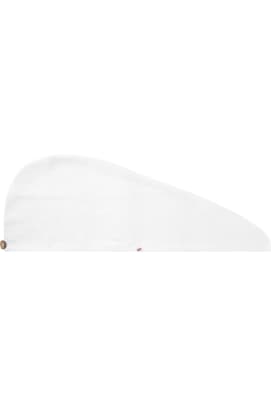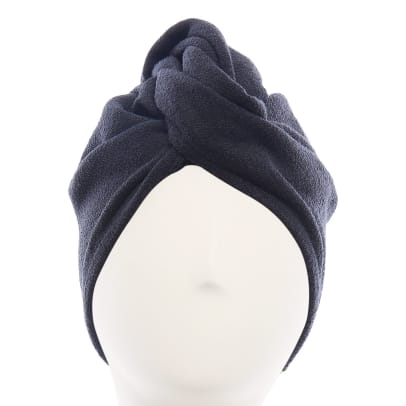 Please note: Occasionally, we use affiliate links on our site. This in no way affects our editorial decision-making.
Never miss the latest fashion industry news. Sign up for the Fashionista daily newsletter.