Beyoncé at the 'Lion King' Premiere. That's All.
Okay, maybe that's not all: This red carpet was packed with great style.
There's an argument to be made that the original "Lion King" was perfect and that it didn't need to be remade. There's another argument to be made that CGI animals do not a "live action" film make. But there is not now, nor will there ever be, an argument to be made against any excuse to see Beyoncé on a red carpet.
On Tuesday in Los Angeles, Queen B arrived to the "Lion King" premiere with Blue Ivy in tow, both looking head-to-toe incredible. Beyoncé paired a bespoke, crystal-encrusted tuxedo dress with a sparkling skirt and matching clutch, all from Alexander McQueen, her stylist Zerina Akers layering even more shine on top with her jewelry. Her braided finger wave hair was the icing on the cake. 
She wasn't the only star bringing style A-game to the red carpet, though. Marsai Martin was stunning in a red, quilted dress by Oscar de la Renta, and Skai Jackson's ruffled Cong Tri look brought the drama. And the men showed out too. Donald Glover looked fantastic, as always, in a plaid Gucci suit, but Seth Rogan kept up with a Prada look. Perhaps no one did better, though, than Kalen Allen, who arrived in a feathered cape by Redaggio. Shut it down, folks.
See the best looks from the "Lion King" premiere in the gallery below: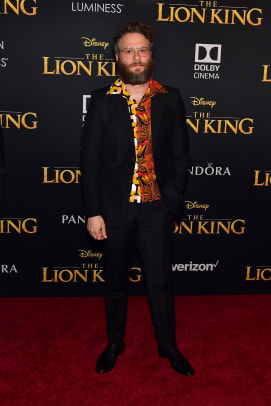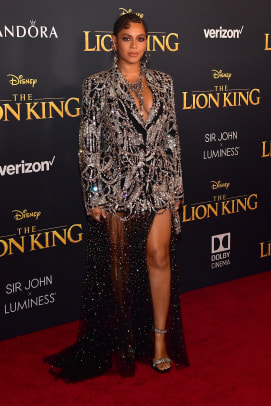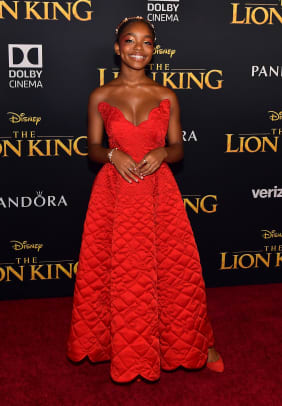 Want the latest fashion industry news first? Sign up for our daily newsletter.