The Insta-bait Candle Providing Tyler's Home With Its New Signature Scent
This baby smells even better than it looks.
I recently moved apartments, and while the process of moving in New York City is probably harder than the Ironman Triathlon (I would not know, I have not and likely will never participate in an Ironman Triathlon), it comes with some really fun parts, too. It's given me the chance to redecorate and find new ways to turn a generic NYC apartment into a home. 
One of the best ways to personalize a space is through scent, and while I have to be careful about things like diffusers because of my cat — I once cried on and off for an hour because I thought I had poisoned her with an essential oil (she is fine! I am dramatic!) — candles are fair game. Because I love choice, as with perfumes, I have a hard time committing to just one fragrance, trying out different smells depending on the space and the season.
This candle just might change all of that. I am not too proud to admit that I originally bought this Overose candle because the millennial pink shade matches my new armchair and it would make for an Instagram-ready vignette. I am only human, after all! If you prick me, do I not bleed? If you provide me with good selfie lighting, will I not post?
Anyway, back to the candle: I was instantly entranced by the scent. It says it has notes of fig leaves, ripe peaches and coconut milk, with undertones of cedarwood bark, but it's hard to isolate any of that. It doesn't smell like any candle I've ever had before; it's neither fruity-sweet nor smokey-heavy, instead presenting a mix that just makes the space feel...well, sexy. And the best part is that after a short burn, the smell lingers in the space for days, which means I'm less likely to tear through this in short order. I love walking into my new home and picking up a hint of this wafting through the air.
And, yes, it does look really good in my living room. Who doesn't love a multi-functional object?
Overose 'Valkiria' Candle, $48, available here.
See more of Tyler's picks in the gallery below: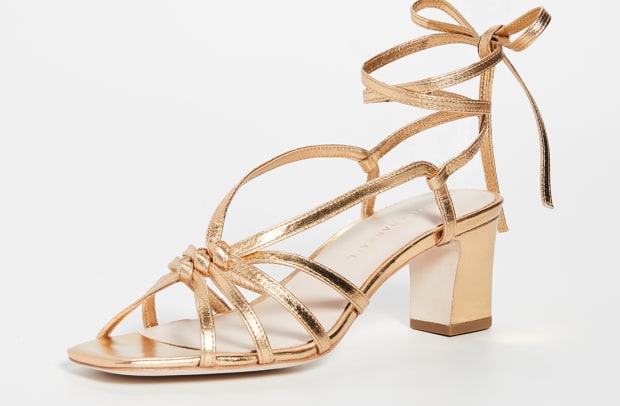 Please note: Occasionally, we use affiliate links on our site. This in no way affects our editorial decision-making.
Want the latest fashion industry news first? Sign up for our daily newsletter.