17 Luxury Handbags That Look Exactly the Same but Prove You Know How to Read
If an accessory isn't stamped with a giant sans serif logo in 2019, does it really even exist?
If you've been paying attention to the luxury fashion business for the last few years, you've surely noticed that branding is becoming increasingly indistinguishable. In other words? More and more logos (and the products decorated with them) look exactly the damn same. 
At first the aesthetic amalgamation was gradual: Hedi Slimane changed the logo for Saint Laurent into a slick, all-caps Helvetica when he took over the French house in 2012, just around the same time that Virgil Abloh founded Off-White, printing products with his brand name and words in quotation marks using a serif typeface. Both proved to be commercial successes, and the industry followed suit.
When Raf Simons was hired at Calvin Klein, not only did he change the American label's name to Calvin Klein 205W39NYC, he called upon Peter Seville (who does not come cheap!) in 2017 to create a new streamlined text logo. Later that year, Demna Gvasalia did the same at Balenciaga, using a bold font that was inspired by public transportation signage. When Riccardo Tisci took over at Burberry in 2018, he also hired Seville (again, not cheap!) to completely reimagine the heritage brand's logo in a serif font which, to be frank, looks like it could have been created using Microsoft Word. Wake up, sheeple!
The list goes on and on — Slimane struck again most recently, switching up the Celine font and removing the accent — and considering brands like Balenciaga and Off-White are immensely popular, the trend has reached fever pitch, with competitors hoping to get in on the action. This has resulted in dozens of luxury handbags, many of which appear identical and cost over a thousand dollars, crowding the market. If logos are your thing, you're in luck when shopping for a fall handbag; if not, prepared to be bored out of your mind, or even worse, disheartened about the creative state of the industry.
Don't believe us? We've rounded up some of the most blatant examples for your viewing pleasure. Yes, these each of these handbags looks almost exactly the same. But, if nothing else, they can prove you know your luxury fashion ABCs — Always Be Clout chasing! Below, browse 17 black-and-white designer logo handbags that are all available to shop right now, presented in alphabetical order, because that is how listing this many words usually works.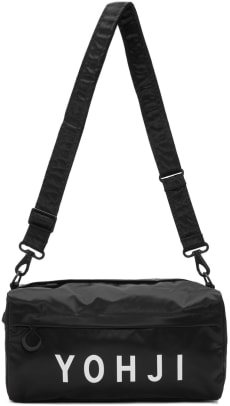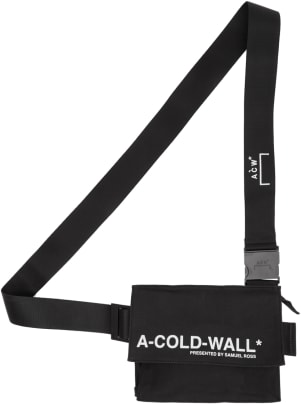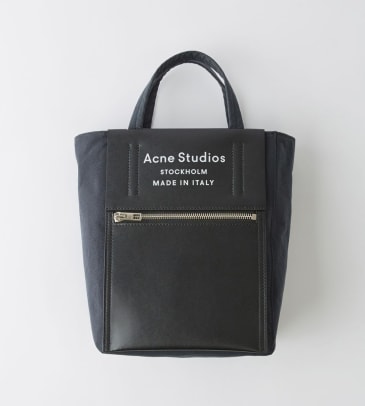 Please note: Occasionally, we use affiliate links on our site. This in no way affects our editorial decision-making.
Sign up for our daily newsletter and get the latest industry news in your inbox every day.