The Dry Shampoo Steph Has Relied on All Summer
From the brand that makes your favorite leggings.
I use and love dry shampoo year-round, but it takes on a whole new level of importance in my beauty routine during the sweaty, humid, icky days of summer. So it was fortuitous that athleticwear brand Lululemon launched its beauty line — featuring a blessedly lightweight, invisible, effective and amazing-smelling dry shampoo formulated specifically for sweaty hair — in June.
It was love at first spritz when I tested the formula at a launch event back at the beginning of the summer (I mentioned how much I liked it in my initial story about the brand). But now that several months have passed, what may have been a fleeting summer fling is still going strong, and I've come to love the stuff even more, granting it a lasting place in my beauty routine. Why does my adoration for this product run so deep? For starters, it's the only dry shampoo I've ever tried that goes on completely clear. I have brown hair, so typically I'll reach for a formula with a slight tint to it to avoid powdered wig vibes, but this stuff never looks (or worse, feels) chalky, even if I spray it on with oh-shit-it's-been-like-three-days-since-I-last-washed-my-hair abandon.
I also thoroughly enjoy the scent, which the brand describes as "argan and lotus." While I don't really know what either of those ingredients smell like, and therefore can't speak to the accuracy of those descriptors, I will note that there's a definite Clinique Happy effect to it, as it always brings up pangs of nostalgia for Bar Mitzvah slow dances (in a good way). I've already begun to hoard bottles of this stuff for fear of ever running out, and if you're a lazy person with hair, I'd highly recommend you do the same.
Lululemon Selfcare No-Show Dry Shampoo, $34, available here.
Scroll through the gallery below to see more of Steph's picks.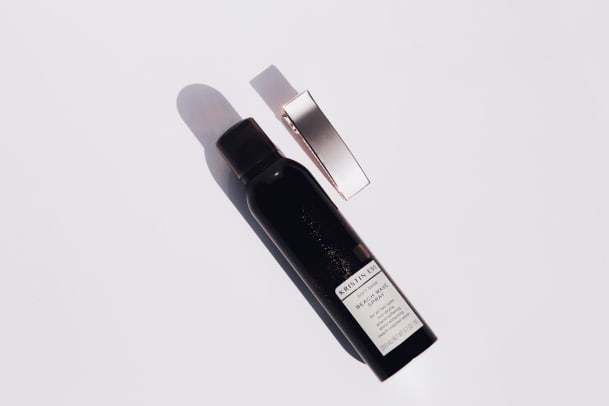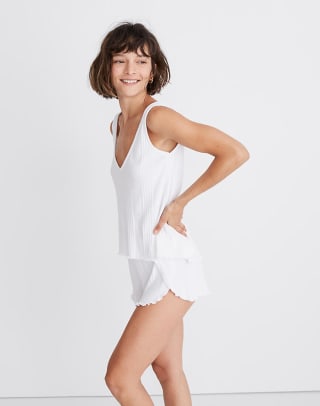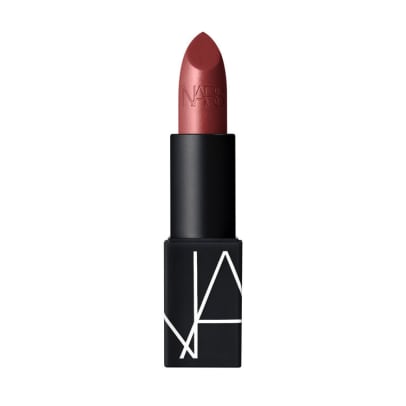 Please note: Occasionally, we use affiliate links on our site. This in no way affects our editorial decision-making.
Never miss the latest fashion industry news. Sign up for the Fashionista daily newsletter.