Dhani Finally Found the Best Aluminum-Free Deodorant
For her, at least.
Like many health-conscious and B.O.-averse humans, I, too, have been on a search for a natural deodorant that actually works. I've concluded that there isn't actually one "best" natural deodorant; rather, different formulas seem to work differently for different people, as I've tried a number of products that received rave reviews on Instagram and online and found myself with undesirable armpits before lunch. I've also found that packaging Instagrammability has no bearing on effectiveness, either. (Shocking!)
Finally, though, my search is over. I actually found out about Native deodorant from my (very sweaty, I feel I should mention) boyfriend, who's been on a similar journey. Once he determined the brand worked for him, I decided to give its women's deodorants a try. Turns out we're both compatible with each other and with this brand of deodorant, lol.
The company also has rave reviews online, so we certainly aren't the only ones. I started out by ordering one of its travel sample packs, which I highly recommend so you can try a bunch of scents (of which it has a wide variety) and figure out which one you prefer. I honestly liked all of the ones I tried, but the Coconut & Vanilla and Lavender & Rose are favorites. The brand even offers limited-edition seasonal scents like rosé to mix things up.
But most importantly, this stuff goes on nicely and leaves my pits nice and fresh all day long. If you're also on a natural deodorant journey, I suggest at least giving this brand a try.
Native Women's Travel Sample Pack, $24, available here.
Scroll through the gallery below to see more of Dhani's picks.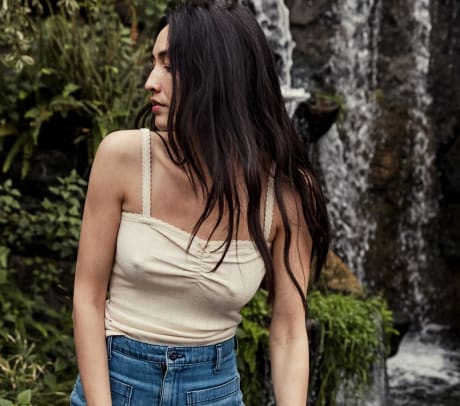 Please note: Occasionally, we use affiliate links on our site. This in no way affects our editorial decision-making.
Never miss the latest fashion industry news. Sign up for the Fashionista daily newsletter.