What better way is there to kick off the first official night of New York Fashion Week than with Jeremy Scott? The designer showcased his Spring 2020 collection at the (surprisingly tame) Spring Studios on Friday, and while his aesthetic may not be for everyone, he surely knows how to design for those who consider themselves loyal fans.
This season, Scott created his own version of high-powered hair metal, glam rock style: Think neon, shimmery lamé, chainmail and lots of deliciously tacky '80s-era prints. Models were topped with brightly colored wigs in a mullet-like style reminiscent of Rod Stewart, and Scott likely took inspiration from the rock 'n' roll tour lifestyle with pants, tops and a dress made entirely of ruffled lace and silk panties. And we can't forget to mention there were a pair of chaps, cut-out one-pieces and vintage-inspired prom dresses, too. It was the sort of visual feast for the eyes that only Scott can consistently achieve. Did we expect anything less?
See every look from the collection in the gallery below.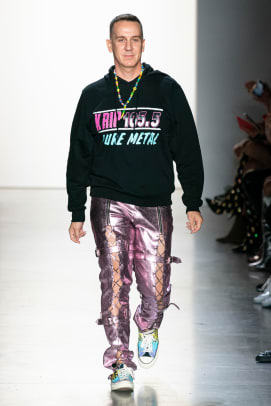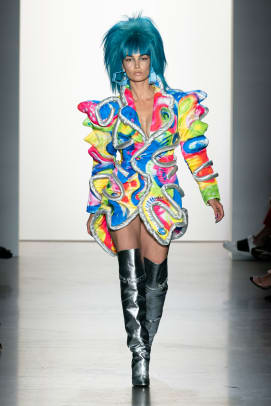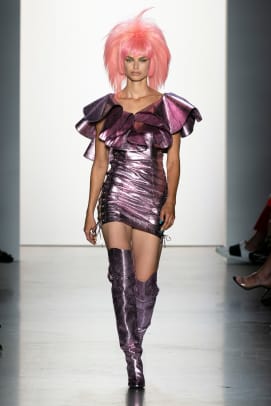 Sign up for our daily newsletter and get the latest industry news in your inbox every day.