Max Mara's Over-The-Knee Boots Were Everywhere on Day 2 of Milan Fashion Week
Truly ubiquitous.
Despite the fact that showing up to an event in the same outfit as someone else used to be considered a fashion nightmare, it's becoming an increasingly common fashion week phenomenon to see not just one, but many many others wearing the same thing as you. Blame influencer gifting, blame the tradition of wearing the clothing of a particular designer to attend that designer's runway shows, but whatever it is, it means seeing repeats on the streets.
Last season in New York, it was a Nanushka vegan leather puffer jacket. On day two of Milan Fashion Week, the item getting this treatment was a pair of over-the-knee boots by Max Mara. In brown, black or bright teal, these boots were worn by a whole host of showgoers (who were, presumably, headed to the Max Mara runway). Some opted to wear them over jeans or tights, while other paired them with bared legs and oversized sweaters or mini-skirts. Whatever they chose, it was a coup for the brand.
Take a look at all the best looks from day two of Milan Fashion Week in the gallery below.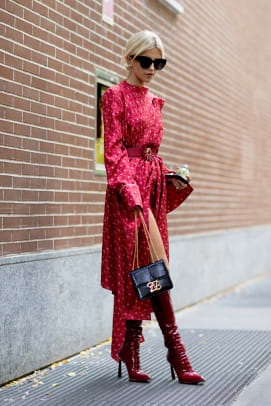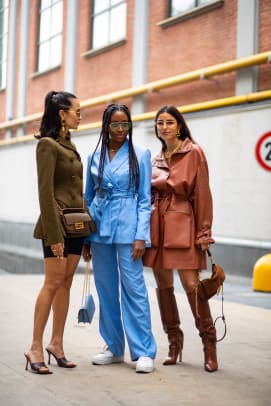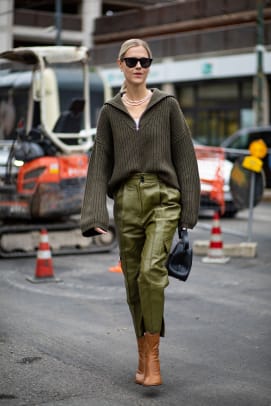 And in case you missed it, you can see all our favorite looks from day one of Milan Fashion Week here, too.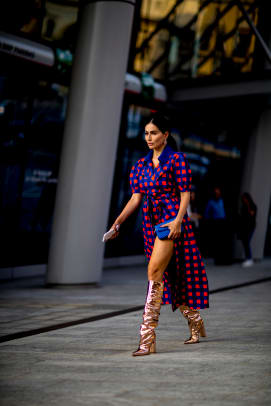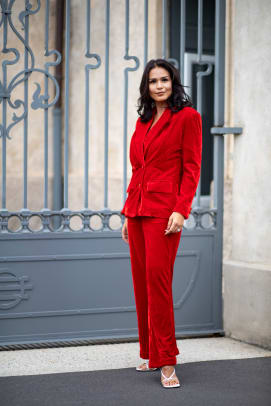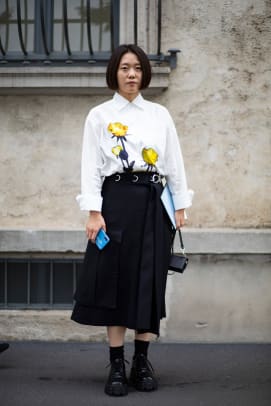 Stay current on the latest trends, news and people shaping the fashion industry. Sign up for our daily newsletter.