At New York Fashion Week, Cool Is Out. Sincerity Is In.
The most exciting shows came from designers who weren't afraid to wear their hearts on their sleeves.
For several years now — since the early aughts, at least — New York Fashion Week has held the reputation as the "cool" one of the major four, defined, as it was, by hot young designers like Rodarte and the Proenza Schouler boys, models-off-duty and raging Alexander Wang after parties. Some of that shine has worn off as the shows have become more consumer-facing and the schedule packed with more, shall we say, commercial projects (just what was Cheetos doing here?), but still, when it comes to fashion in the Big Apple, cool is king.
Or rather, cool was king. Now that the Spring 2020 season has ended here in New York, it seems that a heartfelt sincerity has replaced icy aloofness as the new it-factor in successful design. The most exciting collections of the week came from designers who weren't afraid to wear their emotions on their sleeve, nor to stitch them into their garments. When CFDA/Vogue Fashion Fund finalist Christopher John Rogers presented his debut runway effort on Saturday, it was clear this wasn't going to be like any other fashion show. Every section was packed with Rogers's fellow designers, each of whom leapt to their feet at the finale to give a standing ovation for Rogers and his twirling models. It was a sign of things to come.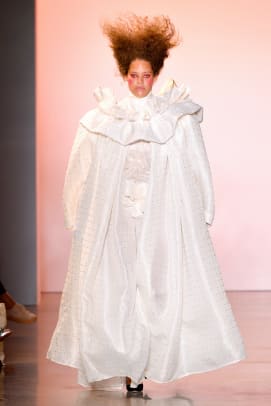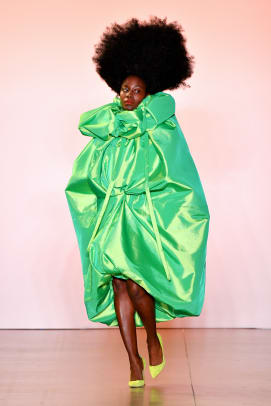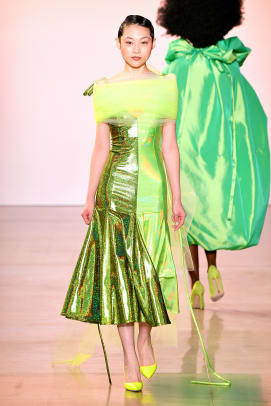 Later that evening, Brandon Maxwell — who has always infused his collections with pieces of himself — put together his version of Texas by way of Brooklyn, complete with a Shake Shack food truck and hot pink Solo cups filled with whisky cocktails. Home videos of Maxwell, posted to his Instagram and playing on a loop on TVs over the bar, set the tone for another personal collection for Spring 2020. Models walked down a runway lined with football bleachers, each wearing his take on Americana dressing and looking like the most high-fashion version of the women who have been in Maxwell's life since the beginning. Even his first attempt at menswear was impressive, proving in just 10 looks he's ready to give the American legacy brands a run for their money. 
Maxwell took his bow with his team, as usual, under a shower of confetti and applause from the crowd. He's one of New York's hottest talents — and one of its biggest hearts.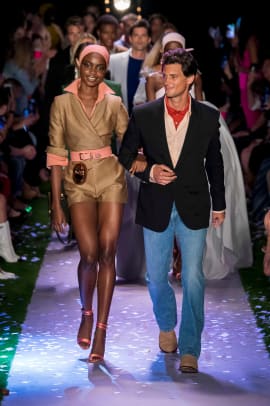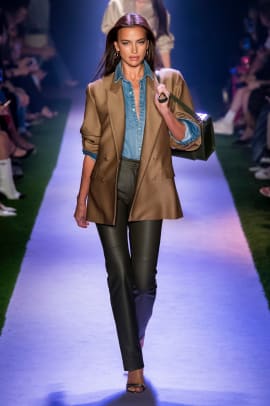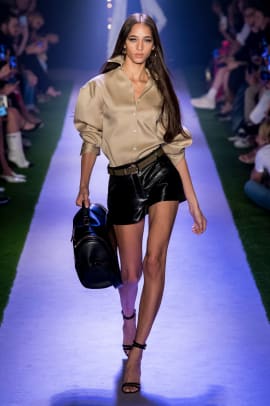 On Sunday, designers Jonathan Cohen and Prabal Gurung both grappled with what it means to be an American in our current climate; unsurprisingly, their visualizations were as different as their backgrounds. They're at slightly different points in their careers — Gurung was celebrating his 10th anniversary while Cohen was a runner-up for the 2018 CFDA/Vogue Fashion Fund — but both produced beautiful collections which were as thought-provoking as they were covetable. And though neither technically put on a Spring 2020 show, Zendaya and Rihanna both used their star power this week to create the kind of diverse, inclusive world they want to see reflected on the fashion runways.
Even Marc Jacobs, the Patron Saint of New York City Cool, leaned into sincerity this season with his outstanding Spring 2020 collection. Inspired in equal parts by nostalgia for the past — both his and our shared cultural legacy — and hope for the future, the runway was a joyful celebration of individuality and high fashion at its optimistic finest. "As with closely guarded tradition, tonight is our reminder of the joy in dressing up, our unadulterated love of fashion and embracing grand gestures of unbridled expressions, reactions, ideas and possibilities," Jacobs wrote in his show notes, and to that end, he came bouncing out for his finale bow, bopping across the stage in platform boots and blowing kisses to the crowd. Talk about a grand gesture of unbridled expressions.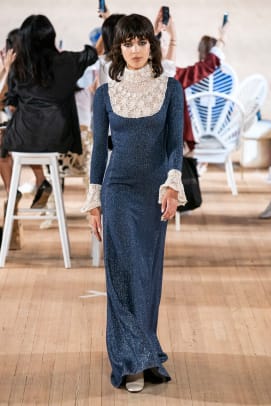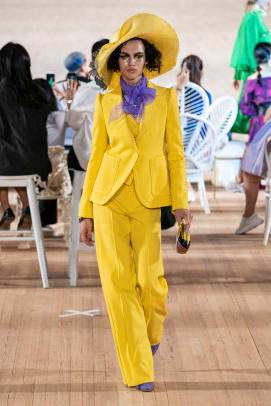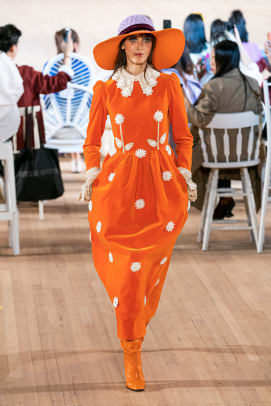 But the current reigning king of New York is Kerby Jean-Raymond of Pyer Moss. His three-part "American, Also" runway series has been nothing if not a tribute to the power of the personal in fashion, a reflection by Jean-Raymond on Blackness in America. The Spring 2020 collection was the final installment, inspired by queer Black female artist Sister Rosetta Tharpe, who is widely considered to be the inventor of modern rock'n'roll as we know it. There's no question that Jean-Raymond is cool — considering the packed crowds outside of Kings Theatre in Brooklyn waiting for a chance to get into his show, he may just be the coolest designer currently on the schedule — but his coolness is based in his willingness to bring meaning to fashion rather than to simply create pretty things.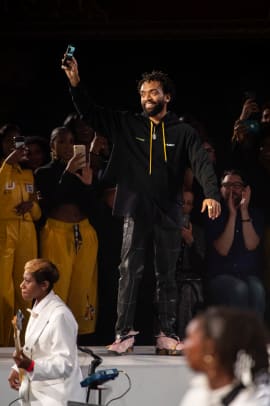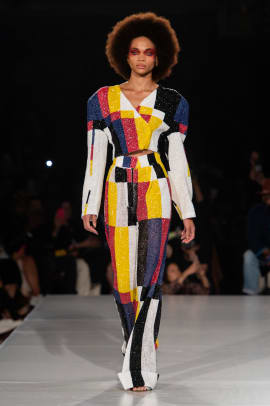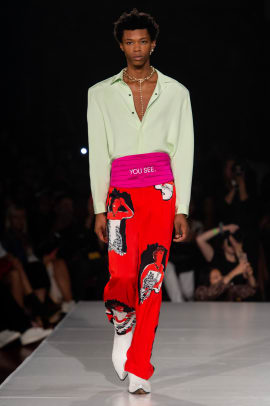 Pop culture would have us believe that fashion is meant to be kept locked away in an ivory tower, away from things so pedestrian as "emotions" and "feelings." But these collections, all packed in their own way with the thoughts and sentiments of their designers, prove that fashion is all the more interesting when it carries meaning. Sincerity might finally be cooler than being cool.
Want the latest fashion industry news first? Sign up for our daily newsletter.