Fashionista's Spring 2020 New York Fashion Week Superlatives
Your high school yearbook, but make it fashion.
So, imagine you're in high school. Except now, imagine your high school is full of (actually) cool people who you (actually) really want to hang out with. That's what New York Fashion Week is like — a bunch of incredibly talented individuals all crammed together for a week straight, and they're constantly showing off how they did up their school uniforms — or how they did away with them all together. 
Just like in high school, a yearly roundup of of the best and brightest is published for everyone to remember over summer vacation. However, we doubt you adorned your eyes with pearls or wore full-body glitter paint in your yearbook photo — that is, unless you're one of the girls from "Euphoria." (In which case, we're jealous of your commitment to the craft.) While we might not get that long of a break after NYFW ends — hello, London! — we can certainly still take the time to highlight some truly standout performances from the Spring 2020 season. 
From newbies like Christopher John Rogers to the industry veterans like Marc Jacobs, we gave each of our favorite fashion week moments a fitting title. Browse through the gallery below to see where each of your favorites ended up: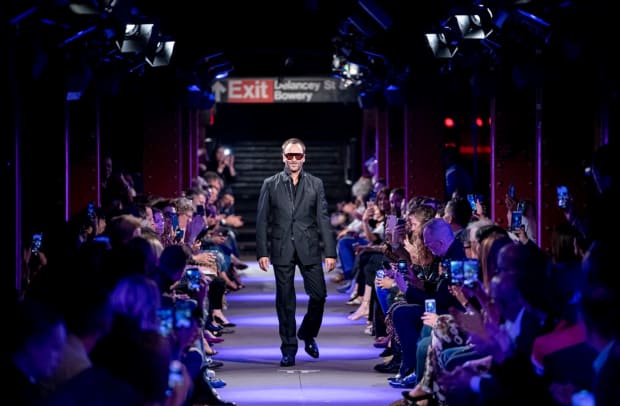 Sign up for our daily newsletter and get the latest industry news in your inbox every day.