Proenza Schouler Revisits '80s Power Dressing for Spring 2020
These are clothes for the female Patrick Bateman — without all the murder, of course.
The Proenza Schouler woman has been a lot of things over the years, but one thing that has never changed about her — not even during the Paris years — is that she is, above all else, powerful. Sure, the type or the style of power might have changed from downtown It Girl to Madison Avenue CEO, but it's always been there, stitched right into the clothes.
For Spring 2020, that Proenza Power comes with an '80s twist. Naturally, that meant big, boxy blazers, but there's also big piles of ruching, marigold and printed midi dresses, oversized belt detailing and sneakers paired with trench coats — the ultimate Power Woman uniform. Jack McCollough and Lazaro Hernandez played with putty-toned leathers for blazers and tunic dresses. Necklines created by oversized lapels were quite pretty, as were the bronze beaded pieces. Of course, you've got to have strong jewelry to go with all those bold clothes, like flat, gold collars and doubled-up hoops.
Think of them as clothes for the female Patrick Bateman — only, without all the murder, of course. It would be hell on the white tights.
See the full collection in the gallery below: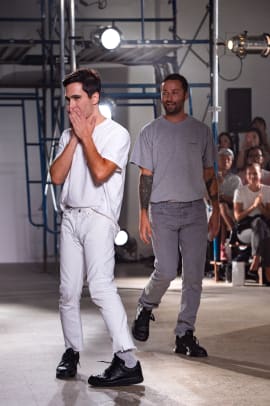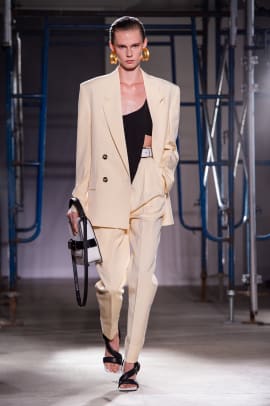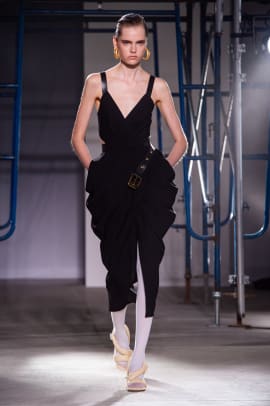 Sign up for our daily newsletter and get the latest industry news in your inbox every day.