21 Mini Bags Which Will Soon Become Your Favorite Wardrobe Addition
Because good things come in small packages.
I can trace my love for all things mini to my childhood, when I spent hours playing with Polly Pockets. I was fascinated by the tiny world it allowed me to create and by the ability to dictate the actions of its tiny inhabitants. Then, when I aged out of dressing dolls and into dressing myself, I found other small things to covet; things like little lacquer boxes, tea sets and T-shirts. But nothing quite satisfies my appetite for shrunken goods like a bite-sized bag. 
I blame Simon Miller for turning my appreciation of tiny totes into a full-blown obsession. A few years back, the brand released a micro bucket bag with double metal top handles that I dreamt about for about two years. In that time, other designers started showing scaled-down versions of their handbag hits or they came up with new pocket-sized products. Some can carry no more than two mints and perfume sample from Sephora, but what else do you really need?
Jacquemus really leaned into the tiny bag trend by including a diminutive two-inch purse in its Fall 2019 collection. Now, mini bags are everywhere — most e-tailers even dedicate a whole category to them. Plus, new versions cropped up at the recently-wrapped Spring 2020 runways in New York, meaning we'll still be carrying them next May. 
For those who are worried about where to store your snacks, The Row makes pants with giant pockets that can surely hold a bag of Cheez-Its — you'll just have to scrounge up $3,000. While you come up with the funds, here are 23 of our favorite mini bags — from itty-bitty buckets to compact crossbodies. Happy shopping!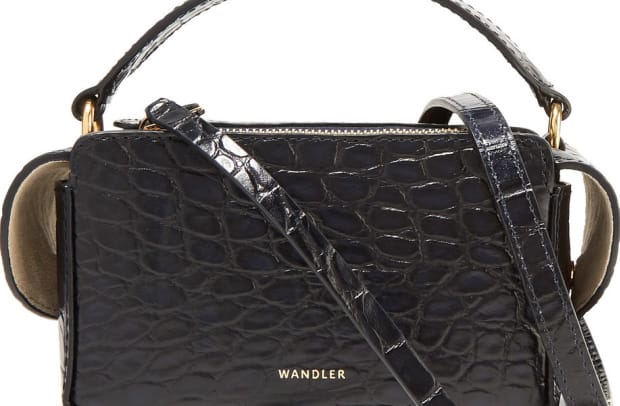 Please note: Occasionally, we use affiliate links on our site. This in no way affects our editorial decision-making.
Sign up for our daily newsletter and get the latest industry news in your inbox every day