We Can't Seem to Escape the Damn Tiny Bag Trend
Get ready for more of 'em in Spring 2020.
When Jacquemus launched a very tiny handbag, named "Le Chiquito" — standing at just under 4 inches tall and slightly more than 2 inches wide for $495 — the boggling accessory went viral and, naturally, became one of the biggest cult fashion items of 2018. (Nearly two years before that, we even questioned the functionality of Mansur Gavriel's Baby Bucket bag, which is almost the same size as "Le Chiquito.") Designer Simon Porte Jacquemus is well-aware of the success of his miniaturized creation and in 2019, he debuted "Le Chiquiti," an even tinier version of his first design priced at $275. It was met with the same type of scrutiny — jokes, memes, tweets and all.
Any dramatically tiny (or large) fashion piece will likely catch waves of attention, especially in a time where memes and Instagram digestibility thrive. And when the fashion powers that be notice something that's thriving among consumer culture — drops, streetwear and merch are a few prior examples — they place their bets on the "It" item no matter the longevity, which is why you're going to see many more teeny, tiny bags in Spring 2020.
We started to notice the continuation of this pint-size trend during this past New York Fashion Week, when brands like Tory Burch and Barragán sent super-small bags down the runway. Longchamp, which staged its first full-scale runway show at NYFW, also transformed its signature "Le Pliage" tote to almost fit into the palm of your hand. In London at Burberry, Riccardo Tisci created handheld clutches that can barely fit your credit card, while in Milan, the tiny-bag trend was almost everywhere: Fendi had mini-crossbody bags, as did GCDS. Emporio Armani scaled down its own top-handle bags, too. Dolce & Gabbana really went in on the tiny bags, offering a slew of options that could function as crossbodies, tiny totes, belt bags and even tied around your wrist. 
Finally, in Paris, the trend isn't slowing down either. Already, we've noticed downsized backpacks at Marine Serre that are so small they can simply be carried on an armband. (Which also begs the question: Should they be considered armpacks rather than backpacks? Think about it!) As Fashion Month continues, we can only assume that plenty more tiny bags will make their runway debuts. See the ones we already spotted on the Spring 2020 runways in the gallery below, and if you want to get in on the trend right now, you can shop our favorites here.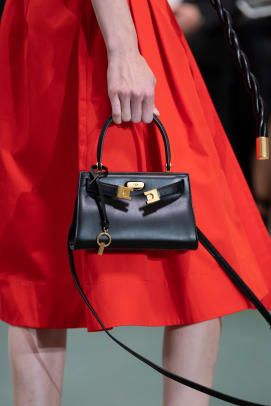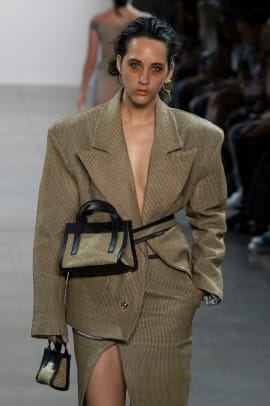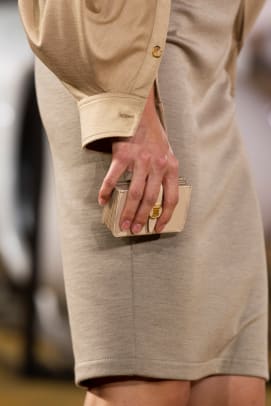 Stay current on the latest trends, news and people shaping the fashion industry. Sign up for our daily newsletter.