Dhani's Bra That Really Stays Hidden Under White T-Shirts
Why is this so hard to find?
I love a white T-shirt. In my closet, there is a full section devoted to them; I own more of them than I do any other clothing style aside from, maybe high-waisted jeans. Some are cropped and boxy, others longer and fitted. They anchor so many outfits for me. That said, they've probably never looked as good as they could because I never had the right bra to wear under them, particularly those on the thinner side. You might see the lines of my traditional demi-cup bra through the fabric, for instance. I'd try to solve for that by wearing a strapless nude bra, but that never offered quite the right shape or the comfort level I wanted. Traditional "T-shirt bras" always looked frumpy or too padded to me, while bralettes seemed too thin or had noticeable seams.
I've always been sort of at a loss here, not understanding what kind of bra actually works under white tees. And honestly, I don't actually have a whole lot going on in the chest area; it shouldn't be that hard. I knew that, as with most things, if I spent enough time on the internet, reading roundups and reviews and scouring different sites, I'd find something. Especially given that lingerie is a pretty hot market right now, with startups voraciously taking advantage of weakness at Victoria's Secret.
I found my solution at True & Co., an online bra retailer that launched in 2012 and has grown rapidly since. With hundreds of reviews praising its near-invisibility, I went with the "True Body Triangle Convertible Strap Bra" in Dulce, and it surpassed my expectations. It perhaps is not the sexiest bra, but fits like a glove — no gaps whatsoever — is super light and comfortable (no underwire) but supportive, and is truly invisible under all my white T-shirts, like it doesn't even make sense. You might be able to see a hint of the strap from behind under a particularly sheer shirt, but that's it. Brb, ordering five more.
True & Co. True Body Triangle Convertible Strap Bra, $44, available here.
Scroll through the gallery below to see more of Dhani's picks.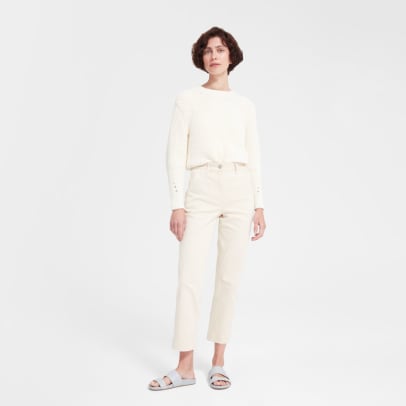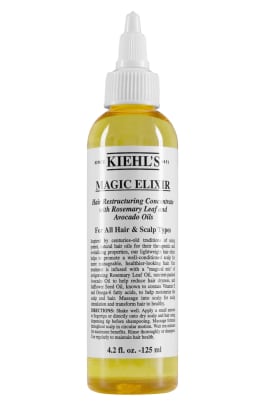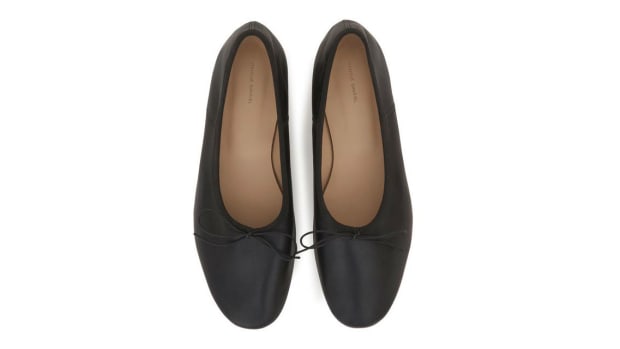 Please note: Occasionally, we use affiliate links on our site. This in no way affects our editorial decision-making.
Never miss the latest fashion industry news. Sign up for the Fashionista daily newsletter.