Universal Standard and Adidas Are Collaborating on Activewear
The indie brand applied its size-inclusive mission towards the global athletics company.
When a global athletics company reaches out for expertise on providing a more inclusive fit towards its offerings, the chances of turning said opportunity down are pretty slim, right? That was the case for Universal Standard, when, no more than a year ago, Adidas asked to partner up on an activewear collection with extended sizing.
"Adidas is such a respected and beloved global brand that it was an excellent channel through which to say what we need to say," says Universal Standard co-founder and creative director Alexandra Waldman, who's been aiming for a more size-inclusive fashion industry since the brand's launch in 2016.
Adidas and Universal Standard's activewear collection will be released in two parts, with its debut capsule to be released on Wednesday exclusively on Adidas's website and among select Adidas stores. (Visitors on Universal Standard's website will be redirected to Adidas if they're interested in the collection, as well.) The first release includes performance hoodies, tops and tights in long and short lengths in four colorways available in sizes XXS and up to 4XL, priced between $40 and $90.
"It was a really interesting experience, and we shared a lot of our learnings with them and they with us," recalls Waldman on helping Adidas inclusively scale a vast majority of their women's activewear across the globe. (Universal Standard has offered its own activewear for the past two years.) "We really hope that this is just a small part of a very important change that is going to take place across multiple categories, not just activewear but just in general."
Universal Standard is no stranger to collaborating with other major brands to help exemplify just how attainable extended sizing can be. In 2018, Waldman and her team worked with J.Crew and in April of 2019, Rodarte created a capsule collection for the brand. Universal Standard has also expanded into other categories of its own, such as footwear and premium leather outerwear. 
"For us, the important thing about working with a brand like Adidas is that we bring the change on a global level and are really showing other brands that this should be done and it can be done to the benefit of absolutely everyone involved, especially the consumer," says Waldman.
See the full Universal Standard x Adidas collaboration campaign in the gallery below.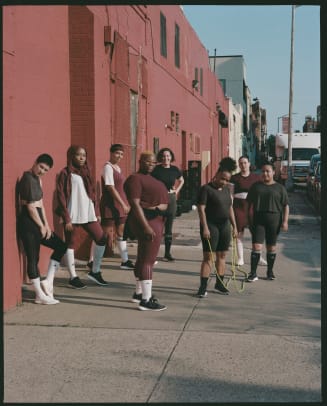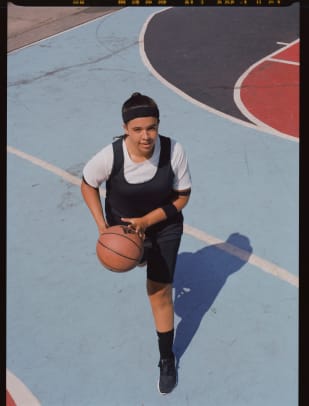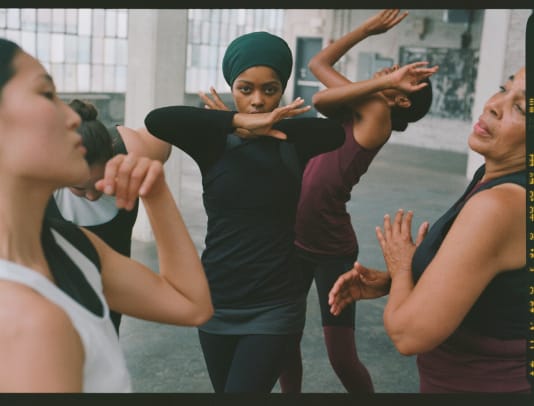 Sign up for our daily newsletter and get the latest industry news in your inbox every day.