Gigi Hadid Acted as a Bouncer When Confronted With a Catwalk Crasher on the Chanel Runway
You don't mess with a Hadid.
There was a catwalk crasher at the Chanel Spring 2020 show on Tuesday. During the finale, a woman dressed in a tweed suit stormed onto the runway to join the leggy lineup of models as they walked across a Parisian rooftop set at the Grand Palais. 
The imposter has been identified as French YouTuber and comedian Marie Benoliel. Video footage of the incident reveals large men in suits — presumably security — trying to handle the matter in the least disruptive way possible, but model Gigi Hadid bravely beat them to it: Dressed in tailored black short-shorts, the 24-year-old blocked the prankster from running off and proceeded to escort her off of the stage.
Even with the surprise guest, the show was still a success and a friendly reminder that you don't mess with a Hadid. 
Watch Gigi act as a bouncer and see all the best reactions from social media below:
See every look from the Chanel Spring 2020 collection in the gallery below.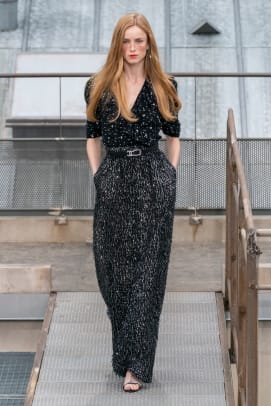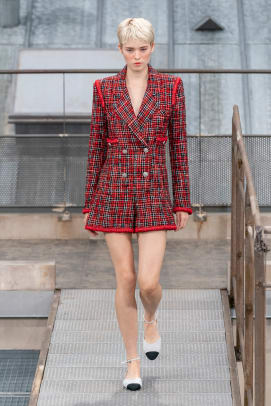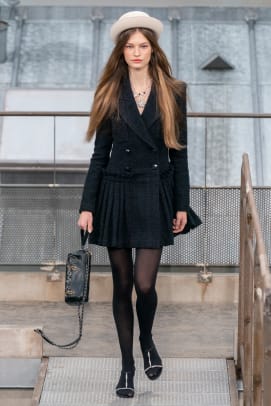 Sign up for our daily newsletter and get the latest industry news in your inbox every day.