Glossier's New Product Blurs the Line Between Makeup and Skin Care
Our honest review of Futuredew, the brand's new "oil-serum hybrid."
On Monday, Glossier introduced the latest addition to its growing product lineup; it's one the brand sees as a return to its roots and to its core philosophy of "Skin first. Makeup second." Futuredew, touted as an "oil-serum hybrid" and a one-step method for getting "Glossier skin" in a bottle, aims to take the dewy, glow-y effect of a just-finished skin-care routine and deliver it in a single product. But what's more, Glossier wants to keep that finish intact throughout the day. 
"We love skin care... but the pendulum is definitely shifting away from more makeup to much more skin care; skin care is growing and makeup is slowing down; everyone is starting to play in this glow-y, dewy skin space," said Kathy Pazakis, Glossier's vice president of product marketing and development, during a press event ahead of the launch. "For us it's a moment to reaffirm that Glossier is the place that you come for glow-y, dewy skin, and that we can create something that other brands haven't been able to do. We can now get that glow to last all day through skin care, not makeup."
The press release echoes this idea. "The lightweight formula is designed to be used as the final step in your skin-care routine for that gleamy, refreshed look that Glossier is known for," reads its copy. It also claims to boast the "moisturizing, brightening benefits of skin care" with the "light-reflecting, soft-focus finish you usually get from makeup." As someone who would always prefer to look dewy and glow-y — even if that means verging on shiny or greasy — over matte when it comes to my skin, this is absolutely an appealing concept. I've also been known to do "skin-care touch-ups" at my desk in the afternoon, anytime I notice my skin seems to be looking dry or peaked toward the end of the work day. (Usually that means plenty of face mist, and perhaps a little eye cream or super lightweight face oil.)
I got the chance to take Futuredew, which retails for $24, for a test-drive a week before it officially dropped, and do I like it? Emphatically yes. (I'll share more on why in a moment.) But here's the thing: I don't consider it a serum, or even adjacent to a serum, or even really a skin-care product. If you ask me, it swings more toward the makeup side of the skin-care-makeup pendulum, and could more aptly have been dubbed a highlighter with added moisturizing benefits. 
The line between "makeup" and "skin care" has certainly blurred of late, with plenty of makeup brands incorporating skin-care ingredients into their products; Glossier in particular has built much of its range on marrying the two categories. Not only does it offer a full lineup of no-makeup makeup, but many of its existing skin-care products were formulated to allow makeup to wear better on top of them. (See: Glossier Priming Moisturizer.). 
But in the case of Futuredew, positioning it as a skin-care product, and more specifically as a "serum" is confusing. For one, the formula's texture — an icing-thick, slightly sticky (at first) cream that melts into a non-greasy oil and imparts a bit of ultra-fine shimmer — is a far cry from the viscous, runny, lightweight consistency one would typically associate with a serum. And second, it also fails to serve up the potent dose of actives that is the hallmark of any quality serum. Yes, there are plenty of effective moisturizing ingredients in there, including glycerin, squalane, jojoba oil, evening primrose oil, olive oil, grapeseed oil, rosehip oil, hyaluronic acid, rosemary leaf oil and castor seed oil. And sure, some of those are also known for providing brightening and protective properties as well, thanks to their antioxidant levels. But in function and in practice — and in my own beauty routine, where it will certainly become a fixture — Futuredew is more makeup than skin care. 
The directions on the packaging seem to own up to this very fact, suggesting users "apply two pumps all over face as the last step in your skin routine" and then, "add more to the high points of the face for extra glow." What serum, I ask, do you apply over your other products and sunscreen with strategic attention to where the light hits your face? One that's actually a highlighter! Given that Futuredew is spiked with reflective mica particles, it does indeed deliver on its promise of making skin look instantly more luminous. At first I was a bit concerned that the pale, pinkish-beige tint of it might appear chalky or ashy on darker skin tones (which I, admittedly, do not have). But as it gets massaged into skin and melts into a light, balm-like oil, the formula indeed becomes translucent, imparting only a tiny bit of rosiness that would counteract sallowness in any complexion.
Over several days, I've tested it in various ways: as a standalone skin-helper on an occasion when I was forgoing any other makeup; as a base beneath my makeup (with no other skin-care products); layered on top of my usual hyaluronic serum, vitamin C, moisturizer and sunscreen daily skin-care lineup (again beneath makeup); and as a 4 p.m. skin-care touch up over my makeup, wherein I dabbed a few dots on the high points of my face. From those trials, my personal favorite uses for Futuredew have been the first and last, although I did notice that the formula layers well with other products (and didn't cause any pilling under my makeup). 
The only use case in which Futuredew seems to really be capable of replacing or streamlining my beauty routine has been when I'm going makeupless and want to still appear dewy. It's also ideal for the late-day skin-care touch-up, since it can be put over makeup without causing the pigment to "break" or smear on the skin.
TL;DR version? I'm a very big fan of Futuredew, and I think anyone who likes dewy, moisturized skin probably would be, too — but the word "serum" is a bit of a misnomer, if you ask me.
In true Glossier brand-building fashion, the company also released an aesthetically pleasing campaign to promote Futuredew; click through the gallery below to see it in full.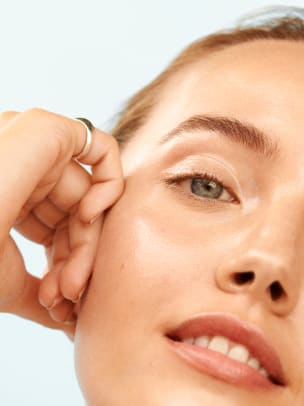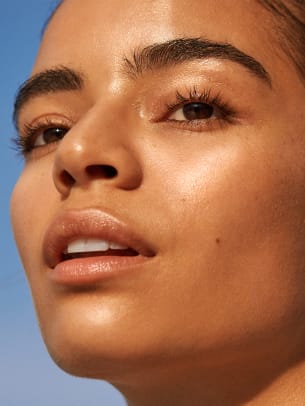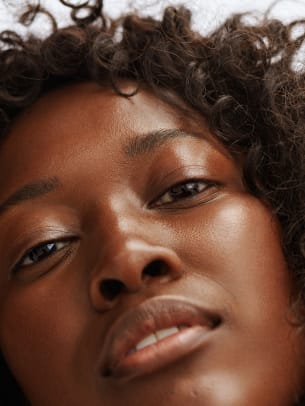 Please note: Occasionally, we use affiliate links on our site. This in no way affects our editorial decision-making.
Never miss the latest fashion industry news. Sign up for the Fashionista daily newsletter.