The Quilt Coat Whitney Is Wearing as Much as Humanly Possible This Fall
Perfect for days when you have to leave your bed but don't want to *feel* like you've left your bed.
Reporting on fashion's obsession with quilting as a "trend" last summer opened up a whole new world to me of people who have been obsessed with quilting since long before it became trendy and who will probably keep quilting long after it's absent from the runway. One of the people I came across in the course of writing that story was Emily Fischer, the founder of Haptic Lab, which one of my quilting friends describes as "the place you point to when you want to prove that quilting deserves a spot in the world of contemporary art." Looking at Fischer's quilts of coastlines and maps of the Arctic, it's not hard to see why.
As much as I dream about someday covering my bed with a Haptic Lab coastline or map quilt, the first thing I'm doing is covering my body with a Haptic Lab quilt coat. I recently stopped by the design label's pop-up in Brooklyn to check out their wares, and Fischer offered to gift me one of these coats in red. Though I'm trying to turn down more and more gifting these days to reduce my own consumption, this was one thing I accepted because I truly think I'll treasure it forever. If the amount of times I've worn it already is any indication, it's likely to stay a favorite for a long, long time — it's cozy and makes me feel like I didn't really leave my bed, while looking a lot more put-together than my actual bedclothes do. Viva la quilt ladies. 
Haptic Lab Flying Geese Quilt Coat, $248, available here.
Check out the gallery below to see more of Whitney's picks.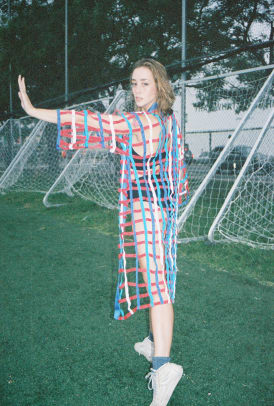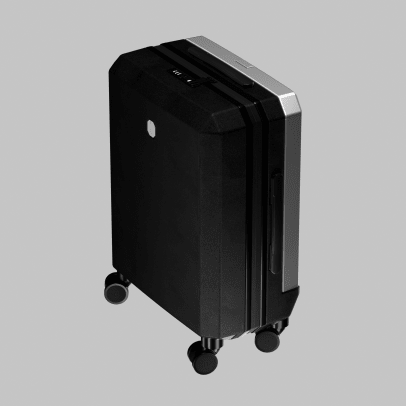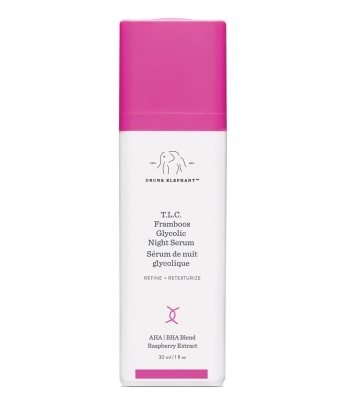 Please note: Occasionally, we use affiliate links on our site. This in no way affects our editorial decision-making.
Stay current on the latest trends, news and people shaping the fashion industry. Sign up for our daily newsletter.