Meghan Markle Wore a Thing: Room 502 Dress in Africa Edition
Once again, the Duchess opted for a brand that's foregrounding ethics.
Ever since announcing her engagement to Prince Harry, the world's eyes have been fixed on Meghan Markle — and her style. We'll be following the Meghan Markle Effect™ with our column, "Meghan Markle Wore a Thing."
The Duke and Duchess of Sussex's whirlwind tour of South Africa continues, with the Duchess Meghan Markle making her second stop on Tuesday to visit Action Aid, a non-profit focused on women's rights, social justice and poverty. For the occasion, the Duchess changed out of her Banana Republic getup from earlier into an olive-colored button-up dress made by Room 502. She paired the look with simple black pumps and a pair of woven Pichulik earrings.
The $455 dress signaled an ongoing theme for the Duchess: the championing of ethical fashion. You may not be familiar with Room 502, as it's a brand-new label started by designer Sophie Theallet, who was trained under Azzedine Alaïa and whose eponymous brand was a favorite of Michelle Obama and Anna Wintour. Theallet started Room 502 with her partner Steve to create luxury fashion in "the most ethical way possible," according to the brand's website. Considering the brand's newness, a stamp of approval from the Duchess is likely to provide a huge bump in brand awareness and, potentially, sales.
See more things the Duchess of Sussex has worn in the gallery below: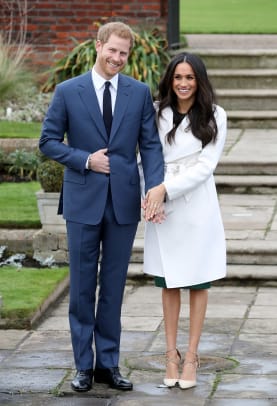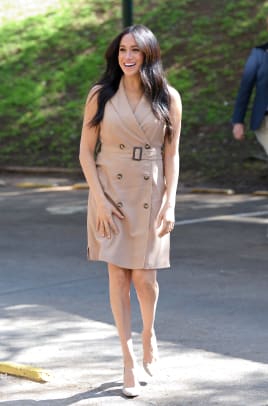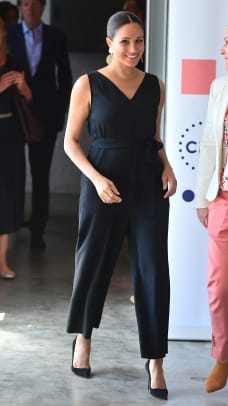 Stay current on the latest trends, news and people shaping the fashion industry. Sign up for our daily newsletter.