11 Distressed Sweaters Guaranteed to Give Your Fall Wardrobe a Cool Edge
Featuring elegantly frayed crewnecks and cardigans.
There are a lot of layers (literally) to autumnal dressing, which can make it overwhelming at times — especially after we got used to wearing the bare minimum for three sweltering hot months. The easiest way to tackle a brisk 50-degree day — or even a frosty 25-degree one — is to start with the centerpiece of a cold-weather outfit: the sweater. 
From turtlenecks to crewnecks, cashmere to wool, the variations on the classic sweater are endless. And while the the cozy pieces come in an array of colors — from a subtle and Thanksgiving-appropriate pumpkin spice to a more eye-catching cotton-candy pink — this season's answer to stepping up your knitwear game has to do with messing it up. 
Frayed or distressed knits — much like ripped-up jeans – are guaranteed to freshen up your fall and winter wardrobes. Think of the intentionally imperfect style as a simple way to jazz up an otherwise boring and ubiquitous ensemble: An unfinished hem or authentic-looking hole can give a basic knit a cool edge and looks great when paired with any type of denim. 
Ahead, we rounded up 11 of our favorites, just to make things a little easier for you.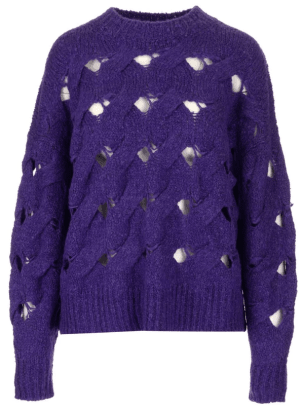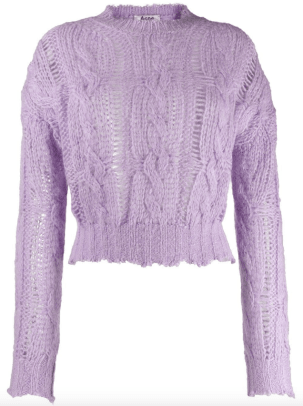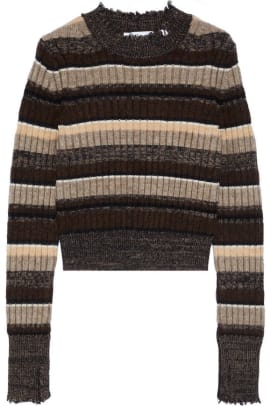 Please note: Occasionally, we use affiliate links on our site. This in no way affects our editorial decision-making.
Sign up for our daily newsletter and get the latest industry news in your inbox every day