Get Out Your Crochet Hooks for Spring 2020
Because this delightfully crafty fabrication was all over the runways.
In a world where fast-fashion brands can crank out thousands of identical garments in a matter of days, it's no wonder that things with a more handmade, homespun feel are starting to seem more precious. A few seasons back, it was quilting. For Spring 2020, the trend continued to evolve, and this season another handmade fiber art ruled the catwalk: crochet.
Much like knitting, crocheting is a process of creating a fabric by interlocking strands of yarn until they form a textile. And while the craft might have had a reputation in the past for being the arena of grannies or textile nerds, the version presented on the runway this season injected a bit more sex appeal. 
At Altuzarra and Giambattista Valli, crochet took the form of skin-baring crops and bra tops, while Stella McCartney opted to create lace-like crochet dresses with plunging necklines. At Kate Spade New York, long crochet dresses in bright colors were paired with button-up shirts for a playful but still grown-up look. Meanwhile, Marni styled artful pieces with loosely-crocheted yarns over slinky silk to create a unique juxtaposition of textures.
Take a look at how all these brands and more interpreted crochet for their Spring 2020 collections below.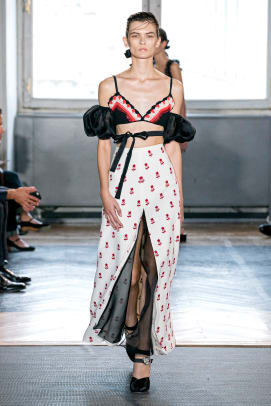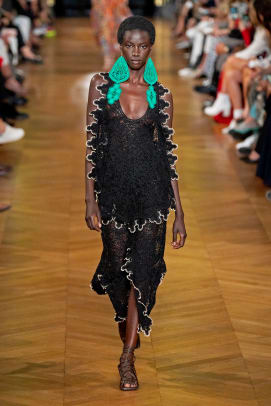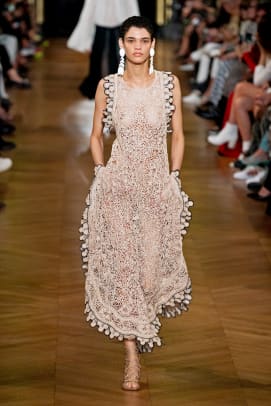 Stay current on the latest trends, news and people shaping the fashion industry. Sign up for our daily newsletter.