13 CBD-Laced Gifts Chosen by a Cannabis Expert
Plus, seven things to know before you buy.
We know it's hard to find the right gifts for your loved ones, so we've compiled a ton of fashion and beauty-focused gift guides tailored to a range of interests and budgets. Check out our latest below and find more right here.
For a compound that's meant to reduce anxiety, trying to find quality CBD products can be a stress trigger. In the past year, CBD has doubled in U.S. sales, with new brands dropping faster than 420 hashtags. It's important to note that CBD is still an unregulated substance, meaning you're relying on the business practices of companies to ensure products are safe and efficacious. And of course, because capitalism, that's not always the case. For any health issues or concerns, always talk to a doctor first. To help you navigate the confusing world of CBD here are seven things to know before buying cannabidiol.
Always look for a CoA at the batch level
Finding a decent CBD product can feel akin to moonlighting as an investigative journalist. Because the substance is unregulated, brands can claim they have CBD in their products when there is none. Just this year the FDA issued warning letters to brands sold in stores like CVS for lying about their CBD levels and exaggerated claims. Always look for a company's Certificate of Analysis at the batch level. Many companies stop testing after their initial run to reduce costs, meaning they only test their pilot products. Good CBD companies will test every batch and product run ensuring that you, the consumer, are getting what you paid for. 
CBD shows promise in inflammation, helping anxiety and pain related to inflammation
Brand promising things outside of that? Be wary. No, it doesn't cure cancer; those brands should definitely be reported to the FDA.
CBD prices have more than halved in the last year
Unless your brand is doing something extensive with technology or has other added ingredients, it shouldn't be exorbitantly priced. Be wary of brands charging $90+ for a basic tincture with less than 500mg of CBD. If you like the bottle have at it, but unless there is something special many tinctures tend to overcharge for branding much like the beauty industry.
Dosing matters
While we don't know what the dosing should be for beauty products, pain creams have been pegged at around 200mg/oz. Oils are less effective at penetrating the skin and take longer than water-based products, so be wary of any cream or lotion that doesn't talk about how the formulation works.
Are there essential oils or terpenes added? 
Be careful for common irritants like fragrances and essential oils. While many brands tout the healing powers of the latter, cosmetic chemists agree that their main functions topically are as a fragrance and preservative. While they may smells nice, essential oils can be particularly irritating to your face, negating the benefits of CBD. Always make sure the words "terpenes," "essential oils" or "fragrance" appear toward the bottom of an ingredient list.
Check your ingredient list
If a brand says "cannabis sativa oil" that means that it's just using hemp seed oil which does not contain actual CBD. Look for words like PCR (phytocannabinoid-rich), hemp extract and cannabidiol (CBD).
Full-spectrum vs. broad-spectrum vs. isolate
You'll see these terms thrown around a lot. Full-spectrum just means the whole plant is included in your product; this includes less than .3% THC. Broad-spectrum means the THC has been removed but all other elements of the plant are intact and isolate means just CBD is included in the product. While there is much debate around "the entourage effect," most products you see on the market have elevated levels of CBD and not much else. 
With that, here are some of our favorite CBD-spiked products to gift this holiday season.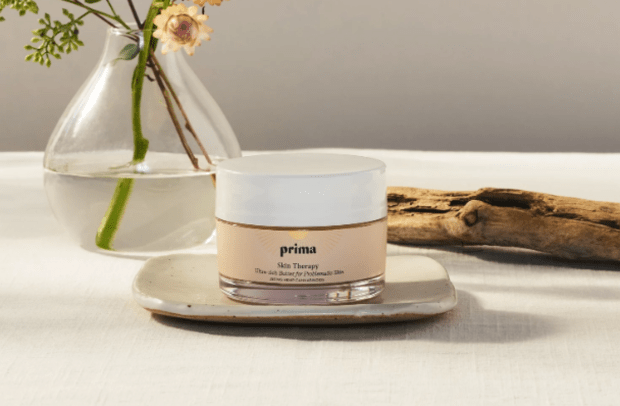 Charlotte Palermino is a writer and the co-founder of Nice Paper, a newsletter and website dedicated to marijuana de-stigmatization and education.
Please note: Occasionally, we use affiliate links on our site. This in no way affects our editorial decision-making.
Never miss the latest fashion industry news. Sign up for the Fashionista daily newsletter.