MANIAMANIA Is Hiring A Jewelry Production Coordinator In New York, NY
Founded in 2009, Fine Jewelry line MANIAMANIA garnered a cult-like following for their uniquely symbolic jewelry and directional style.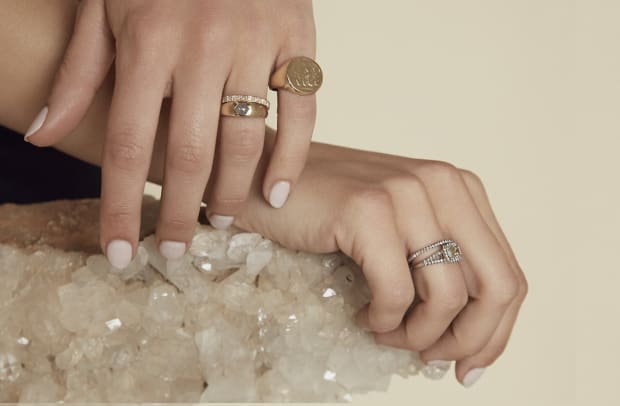 Founded in 2009, Fine Jewelry line MANIAMANIA garnered a cult-like following for their uniquely symbolic jewelry and directional style. Described by W Magazine as "mystical adornment for modern times," MANIAMANIA believes that the idea of adornment holds a deep personal significance, and that fine jewelry is the ultimate symbolic sentiment. MANIAMANIA's hand crafted pieces intertwine mysticism with antique inspired design influences. The New York-based artisan team create each piece of hand-made jewelry, made with recycled gold, ethically sourced diamonds and custom cut gemstones.
JOB TITLE Production Coordinator, MANIAMANIA
LOCATION New York, United States
LEVEL Coordinator 
FUNCTION JEWELLERY PRODUCTION AND DESIGN
CONTRACT Full-time
We are seeking a highly motivated and organized full time Production Coordinator at MANIAMANIA Fine Jewelry, based in New York. Applicants must be detail oriented, with meticulous attention to detail and with a passion for fine, hand crafted jewelry.
Your prime role will be working alongside the Creative Director to manage each custom-made piece of Fine Jewelry, in New York. You will be managing each step of the way for each order placed, from casting, stone selection, and managing the quality control of the setting and finishing process. The job requires experienced Fine Jewelry knowledge, time and management skills and meticulous attention to detail.
Only serious applicants with 2+ years of industry jewelry experience need apply. Jewelry or gemstone training and certifications are a plus but not required if the if the career experience reflects enough the level of competency needed . Ideal candidate also has experience and with manufacturing in New York, and experience with bespoke and commitment jewelry. Please apply directly to jobs@themaniamania.com
Responsibilities include:​
Management of Production timelines
Manage each part of the jewelry production process
Design Development
Gemstone and component sourcing
Responsible for quality control, working with each vendor to ensure high quality output and deadlines.
Liaising daily with vendors as main point of contact
Filing and tracking supplier invoices and paperwork, obtaining quotes
Overseeing shipping and packing orders
The Ideal Candidate:
Previous Fine Jewelry Production experience (ideally in NYC) – at least 2 years at a Coordinator level or higher.
Bachelor's or similar degree, or Jewelry or gemstone training and certification a plus (but relevant industry experience is sufficient)
Detail oriented, meticulous attention to detail for quality control.
Fast and efficient workflow. Ability to manage multiple tasks and proficient time management
Passionate about bespoke, unique made to order fine jewelry and ethical sourcing and production.
Exceptional communication skills, both oral and written. Strong positive interpersonal relationship skills, both with suppliers and clients.